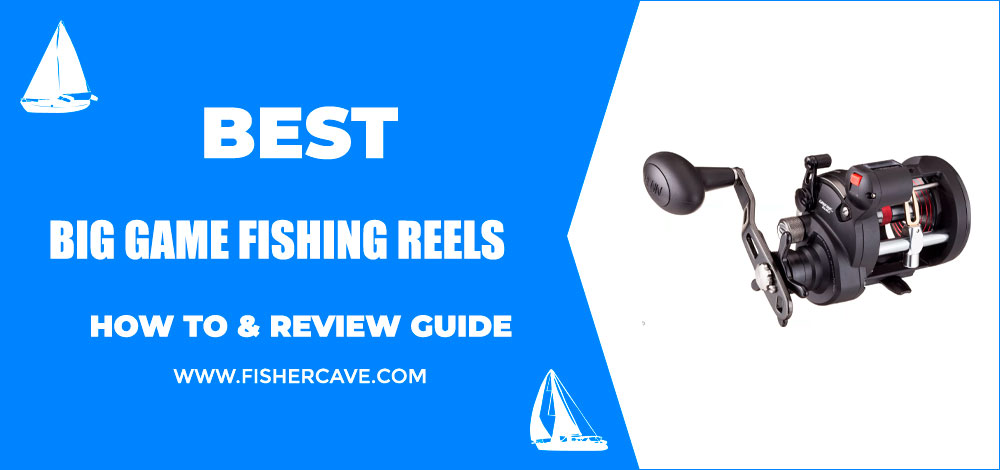 Fishing is a popular hobby that can be enjoyed by anyone, regardless of experience. If you're looking to get into fishing, or are just looking for a new reel to add to your collection, then you're in the right place.
Best Big Game Fishing Reels Review
In this post, we'll take a look at some of the best big-game fishing reels on the market today. We'll discuss what makes each reel stand out from the crowd, and help you decide which one is right for you. So, without further ado, let's get started!
1# Shimano BeastMaster 9000A Electric Reel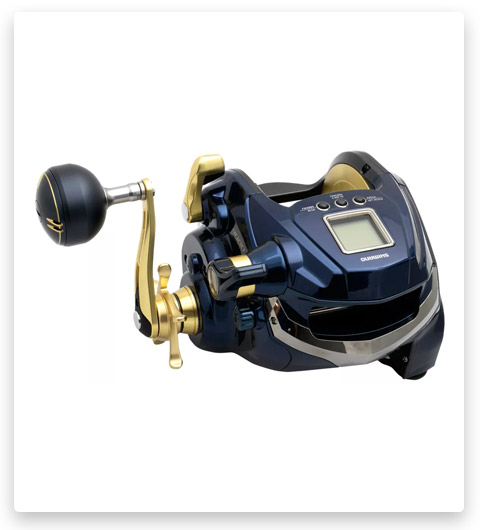 Looking for a serious saltwater electric reel that can handle the biggest fish out there? Look no further than the Shimano BeastMaster 9000A. With 10% more power and 10% more speed than previous models, this reel is sure to give you the advantage when battling big fish. The advanced GigaMax brushless motor and planetary gear system provide incredible torque, while the maximum winding strength of 290 lbs. and 3.1:1 gear ratio ensures you'll be able to pull in even the biggest catches. And with up to 55 lbs. of drag power, this reel can handle anything you throw at it. Plus, features like Jigging Mode, an alarm, and audible e-Exciting Drag Sound electronic technology make this reel even more versatile and user-friendly. An improved rod clamp with a wider base ensures a snug and secure fit on your rod for added stability. So whether you're deep drop fishing or kite fishing, the Shimano BeastMaster 9000A is the electric reel you need to take your game to the next level.
2# Daiwa Marine Power MP3000 Deep Drop/Dredge Trolling Reel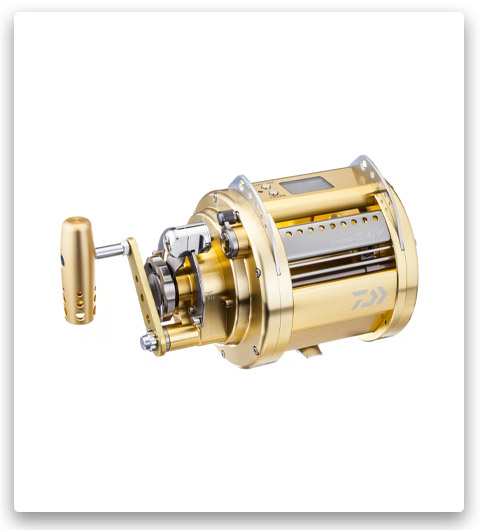 Introducing the Daiwa Marine Power MP3000 Power Assist Deep Drop/Dredge Trolling Reel. This reel is designed for superior strength and retrieves speed, making it ideal for deep drop and dredge fishing. With Magsealed bearing technology for corrosion protection, the Daiwa Marine Power MP3000 Power Assist Deep Drop/Dredge Trolling Reel is sure to withstand the elements. Additionally, the Power Lever instantly adjusts winding speed and power, while the machine-cut aluminium frame, side plates, and spool provide durability and precision. The 16-bearing system (1 Magsealed, 1 CRBB, 14 ball bearings) ensures smooth operation, and the preset Lever Drag and programmable Auto Stop™ feature make this reel easy to use. Plus, the digital display shows line out and distance retrieved for convenience. Finally, the washable design with sealed electronics makes maintenance a breeze. The Daiwa Marine Power MP3000 Power Assist Deep Drop/Dredge Trolling Reel comes with a rod clamp, power cord, and reel bag – everything you need to get started on your next fishing adventure!
3# Okuma Convector Linecounter Reel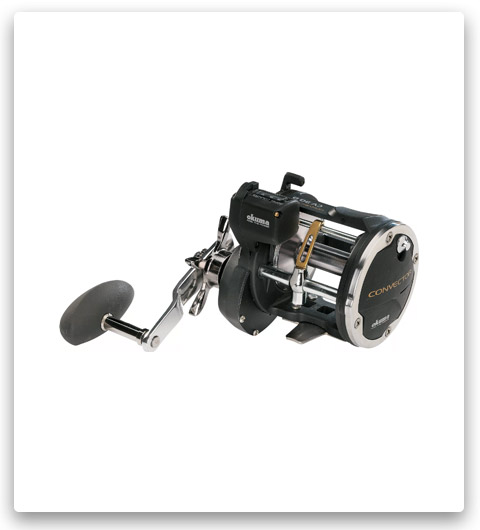 Okuma's Convector High-Speed Linecounter Reels feature a mechanical line counter that is ideal for trolling applications. The corrosion-resistant frames and side plates team with machined, anodised-aluminium spools and stainless steel reinforcing side plate rings to deliver exceptional durability in a lightweight package. The multi-disc carbonite drag system delivers buttery-smooth stopping power, while the ratcheting star allows you to fine-tune the drag setting. The two-ball-bearing system provides flawless performance, while the dual anti-reverse system uses both a mechanical and roller bearing to ensure rock-solid hooksets. The durable brass Speed Lock pinion gears encourage quick line retrieval. The drop-down gearboxes and self-lubricating designs ensure weather-defying longevity.
4# Daiwa Lexa 300/400 Line Counter Reel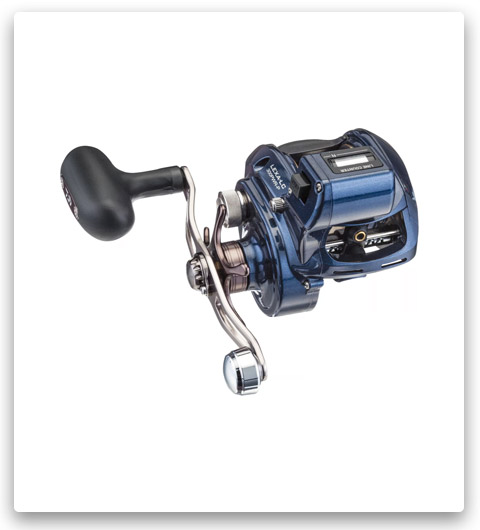 The Daiwa Lexa 300/400 Line Counter Reel is a sleek and stylish reel that is perfect for both saltwater and freshwater fishing. This reel features a comfortable handle, high line capacity, and a smooth 7-bearing system. The mechanical line counter reads in feet, making it easy to keep track of your line. The infinite dual anti-reverse ensures that your line stays tight, while the ultimate tournament carbon drag provides the power you need to land big fish. Choose from either the paddle handle or the 100mm power handle option.
5# Penn Warfare Line Counter Conventional Saltwater Reel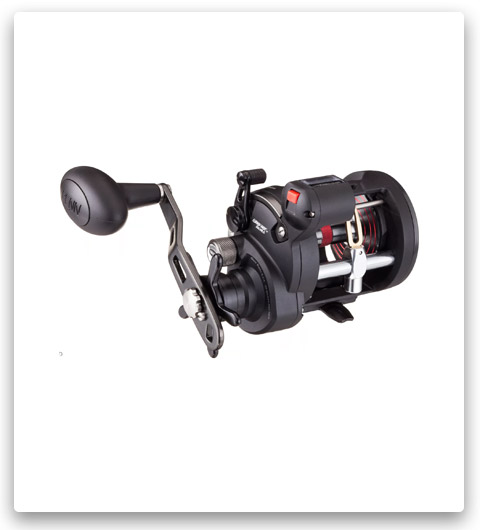 For trolling or deep drop fishing, the Penn Warfare Line Counter Reel offers the versatility and precision you seek, at a surprisingly affordable price. Its 3-digit mechanical counter reads up to 999′ of line out, enabling you to place your lure exactly where you want it behind or under your boat. Strong and reliable, it's built for long days and heavy seas, with a lightweight, corrosion-resistant graphite frame and side plates edged in stainless steel for extra rigidity to prevent frame flex. Its forged-and-machined aluminium spool, machined brass main and pinion gears, and heavy-duty cranking handle are all designed to stand up to the daily rigours of saltwater fishing, while Penn's proven drag system is built around super-efficient HT-100 carbon fibre washers to ensure smooth drag performance under the most challenging conditions. So whether you're targeting big game fish offshore or bottom-dwelling species inshore, the Penn Warfare Line Counter Reel has the power, precision, and durability you need to come out on top.
6# Shimano Tekota Saltwater Casting Fishing Reel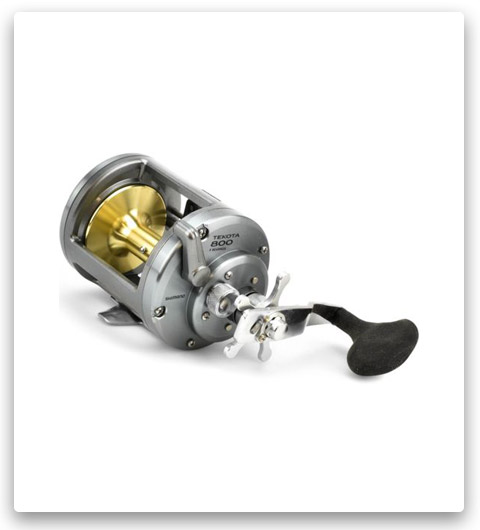 The Shimano Tekota Saltwater Casting Fishing Reel is a high-quality reel that's built to last. It features a diecast aluminium frame, stamped aluminium right side plate, and aluminium braced graphite non-handle side plate. The aluminium spool and rod clamp provide durability, while the super stopper one-way roller bearing and assist stopper back-up anti-reverse offer smooth operation. The dartainium drag provides the smoothest and widest range of drag settings, while the oversized cast control knob and clicker increase the tension on the free spool. The Septon handle grip material provides comfort, and the oversized clicker button ensures easy use. The crossbar forward design allows more access to the spool for better line control. This reel is part of the Metal Series.
7# Daiwa Sealine X SL-X20SHA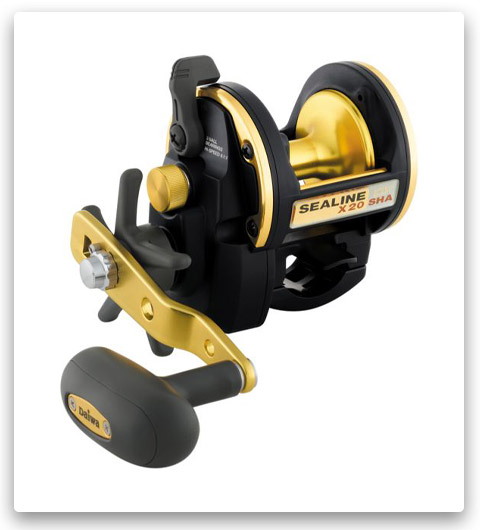 The Daiwa Sealine-X SHA Saltwater Conventional Reel was built for anglers who demand the best in terms of power, performance and drag. This reel has a free-floating spool that separates the spool from the gear train on the outcast for less friction, longer casts and faster lure drop. In addition, the 3-bearing system (3CRBB) ensures smooth operation even under the most extreme conditions. The massive, six-element sealed drag is ultra-smooth and consistent, while the tough marine bronze and stainless steel gears can withstand any type of fishing you throw at them. Lastly, the high-tensile aluminium spool is super-strong yet super light in weight, making it easy to handle for all-day use.
8# PENN Torque Lever Drag Conventional Reel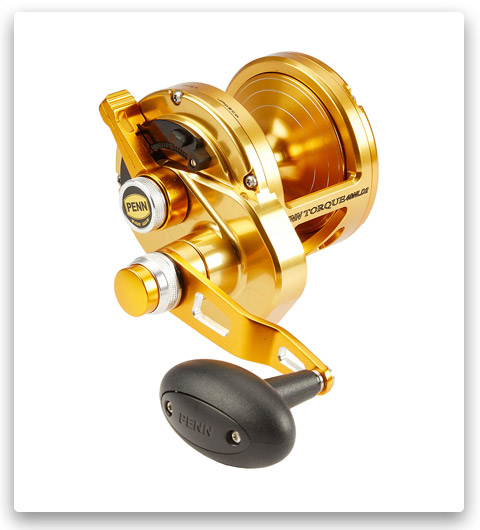 Looking for a reliable, high-performing reel to help you land your next big catch? Check out the PENN Torque Lever Drag 2-Speed Conventional Reel. Featuring the Dura-Drag™ system, this reel virtually eliminates hesitation – even under extreme drag settings. With a 2-speed design, you can quickly switch between high and low gears. Plus, the anodized aluminium body provides lightweight strength. With a line capacity of 410 yards/30 pounds, 315 yards/40 pounds, or 235 yards/50 pounds, this reel can handle whatever you throw at it. And at just 27.4 ounces, it won't weigh you down. Made in the USA.
9# Shimano Twin Power Saltwater Spinning Reel Convertible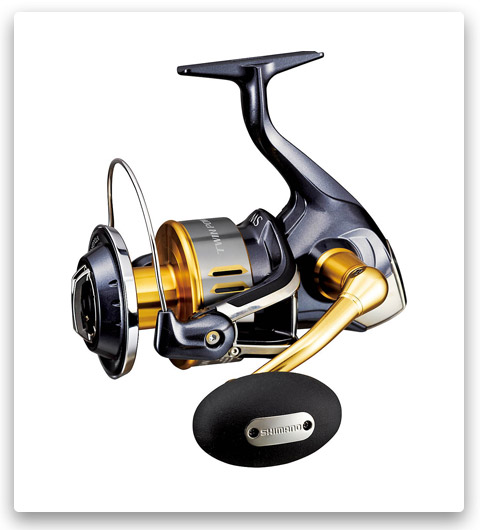 Check out the Shimano Twin Power Saltwater Spinning Reel Convertible. This reel features Shimano Hagane technology for an ultra-smooth and powerful drag, as well as a durable aluminium construction. The anti-reverse design ensures easy use, while the 6.2:1 gear ratio (4000, 5000, 14000) or 4.9:1 gear ratio (8000, 10000) provides plenty of power to fight even the strongest fish.
10# Banax Kaigen 7000CP Electric Reel Big Game Jigging Fishing Reel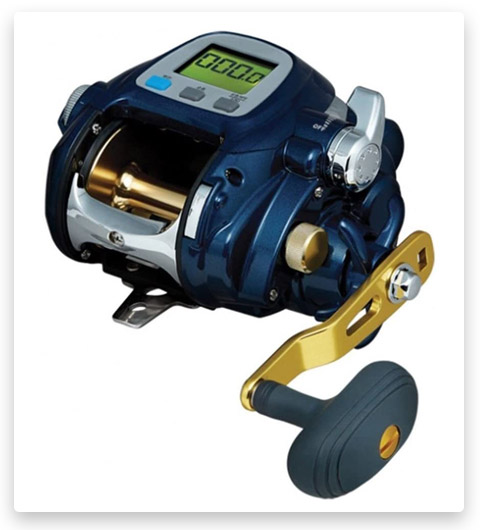 The Banax Kaigen 7000CP electric reel is the perfect choice for anglers who demand the very best. This top-of-the-line reel is made from lightweight aluminium and features a left-hand orientation for easy operation. It also has a braided fishing line type and an aluminium-bearing material for superior performance. With its 1.74-pound weight, this reel is easy to carry and will not weigh you down on long fishing trips.
11# Shimano Talica Conventional Reel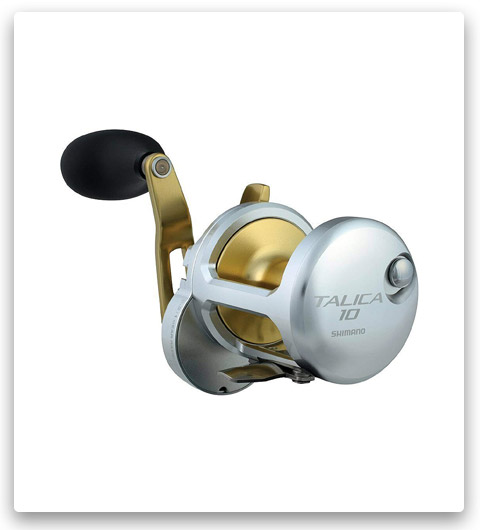 The Shimano Talica is the pinnacle of the small lever drag 2-Speed market. It is designed from the ground up to be an excellent casting reel with an ultra-smooth and powerful drag system to handle long battles. These reels were purpose-built to take advantage of modern braided lines such as PowerPro Hollow Ace and shorter fluorocarbon leaders. The Talica is offered in 11 different sizes to tackle a variety of offshore fish from football-size tuna to record-setting class pelagic species. High-Efficiency Gearing technology is used to provide massive cranking power with a smooth effortless retrieve.
FAQ
Conclusion
When it comes to finding the best big game fishing reels, it can be tough to know where to start. With so many different brands and models on the market, how do you know which one is right for you? In this buyer's guide, we'll walk you through some of the most important factors to consider when choosing a reel for big game fishing. We'll also recommend a few of our favourite models and provide tips on how to use them effectively. So whether you're just getting started in big game fishing or you're looking for an upgrade, read on for the information you need to make the right purchase.