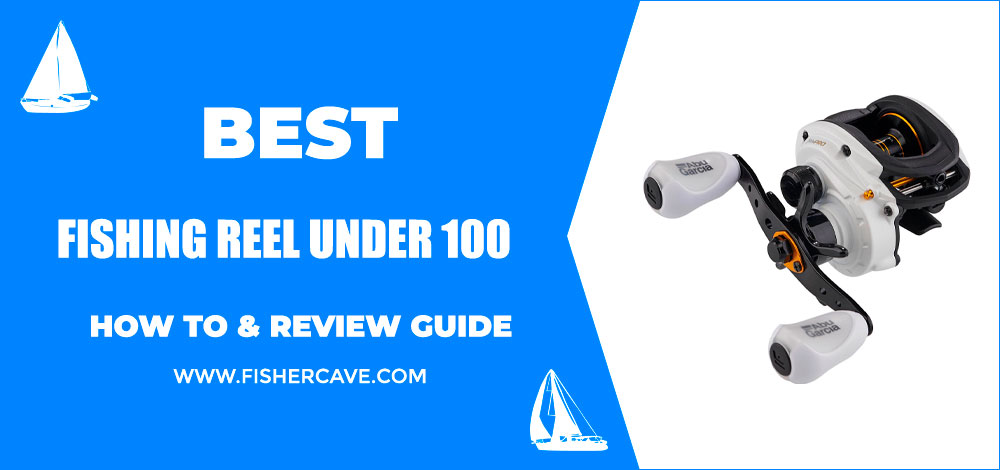 In order to catch a fish, you will need some bait and the perfect fishing reel. If you are just starting out or looking for an affordable option, then check out these top fishing reels for under $100. These reels can handle a variety of fish, so you can get started with your next fishing trip.​ Compare different types and find the best match for your needs!
Best Fishing Reel Under 100 Review
Think about what type of fish you will be attempting to catch. Some fishermen prefer speed over power while others want more power to pull in a big one. There are many other factors such as weight, drag setting, frame material and line capacity to consider when purchasing your reel (not to mention price ). With all that in mind we've gathered the best "bang for your buck" reels on the market today – so read on! And don't forget… no matter which reel you choose always practice safe casting techniques.​ Happy Fishing!​​
1# Pflueger Supreme Spinning Reel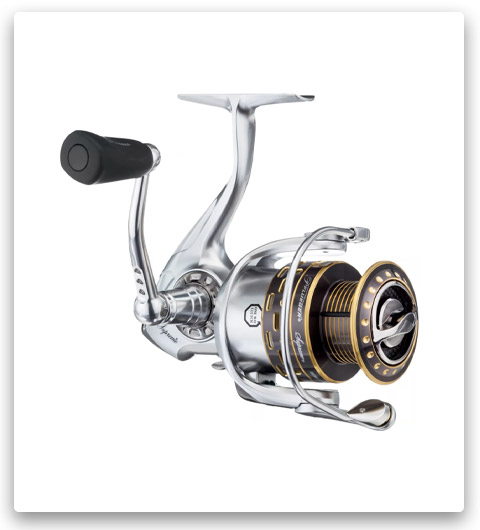 The Pflueger Supreme Spinning Reel is a top-of-the-line choice for serious anglers. Its 8 stainless steel ball bearings and On/Off instant anti-reverse bearing ensure smooth operation and legendary performance, while its magnesium body, rotor, and side plate making it ultra-lightweight. The carbon-inlay drag design uses an oil-felt/stainless steel system for continuous and consistent stopping power, making it an excellent choice for saltwater fishing. The braid-ready aluminium spool is machined, ported, and double-anodized for durability, and the solid aluminium bail wire and machined aluminium handle with a soft touch knob provide a comfortable and sturdy grip. Approved for use in saltwater, the Supreme Reel also features a sure-click bail that provides an audible signal when the bail is fully opened and ready to cast, as well as an anti-twist titanium line roller that improves line lay. Whether you're a novice angler or a seasoned pro, the Pflueger Supreme Spinning Reel is sure to meet your needs and exceed your expectations.
2# Shimano Sedona FI Spinning Reel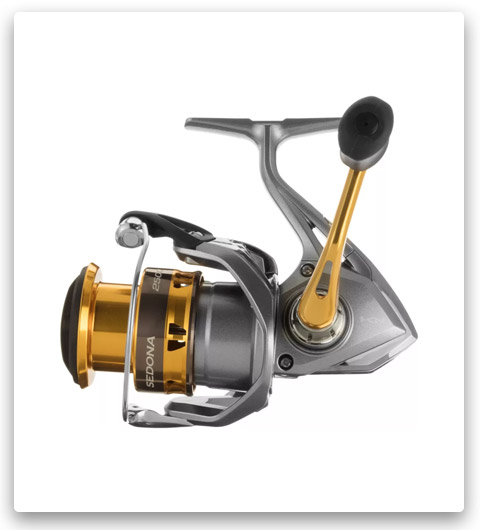 The Shimano Sedona FI Spinning Reel is a great value for anglers looking for a high-performance reel without breaking the bank. The Sedona features a number of upgrades that make it lighter, stronger, and faster than ever before. The reel is equipped with cold-forged Hagane gears, a G-Free body frame, and a Magnumlite rotor – making it perfect for a wider range of fishing applications. In addition, the Sedona still features its smooth, trouble-free 3+1 ball-bearing system. Get out on the water and experience the difference with the Shimano Sedona FI Spinning Reel.
3# Shimano SLX Baitcast Reel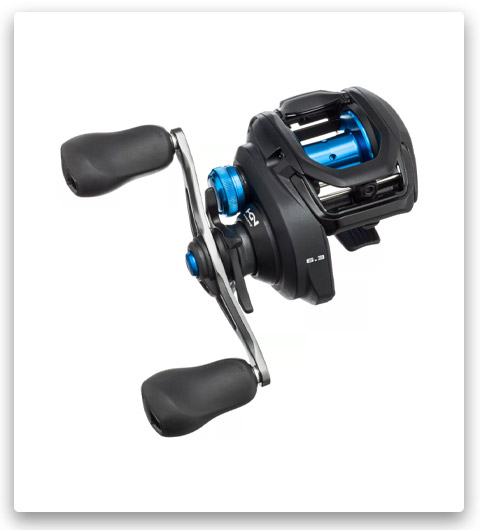 The Shimano SLX Baitcast Reel is a value-priced choice that offers tournament-level performance. The all-metal Hagane body is designed to prevent flexing, ensuring smooth and balanced winding with exceptional cranking power. The VBS cast control system uses centrifugal force to vary the amount of friction applied to the spool during the cast, reducing the chances of backlashing. The 3+1 bearing system is lean and efficient, and the drag system provides up to 11-12 lbs. of maximum drag – more than enough to turn any bass headed for cover.
4# Cabela's RLS II Fly Reel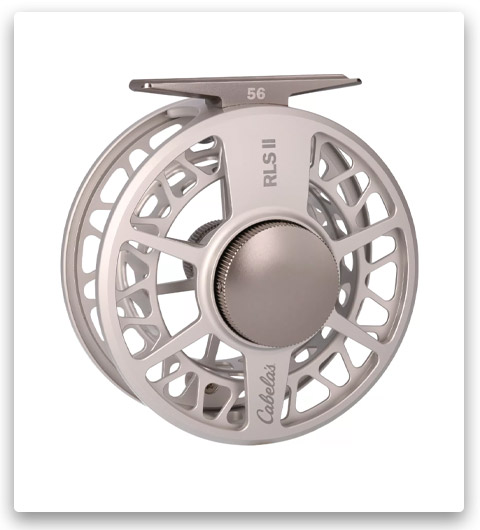 The Cabela's RLS II Fly Reel is a top-of-the-line reel that can withstand any abuse you throw its way. Made of cold-forged machined T-6061 aluminium, this reel is built to last with its rugged hard-anodized finish. It's also super lightweight and easy to convert from right to left-handedness, making it a versatile choice for all fly fishers. Plus, the large arbour design ensures fast line retrieval while the overbuilt disk drag provides smooth braking action. Get the most out of your fly fishing experience with Cabela's RLS II Fly Reel.
5# Daiwa AccuDepth Plus B/BW Line Counter Reel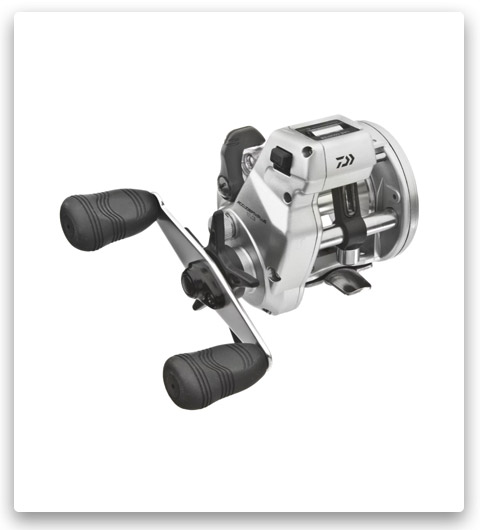 Daiwa's AccuDepth Plus B/BW Line Counter Reel is a serious fishing tool designed for anglers who demand reliability and performance. With its ability to measure line out in feet, the AccuDepth Plus makes it easy to find the strike zone and land fish after fish. The reel features a strong, lightweight graphite composite frame, machine-cut brass gears, a spool clicker, and automatic clutch engagement. Smooth drag washers make for an incredibly smooth reeling experience. Whether you're using a downrigger ball, flat lines, diving planers, or lead-core line, the Daiwa AccuDepth Plus B/BW Line Counter Reel makes locating and landing fish easier than ever. Models AD17LCB and AD27LCBW have a double-paddle handle. Models AD27LCB, AD47LCB, and AD57LCB have a counterbalanced power handle.
6# Cheeky Fishing PreLoad Fly Reel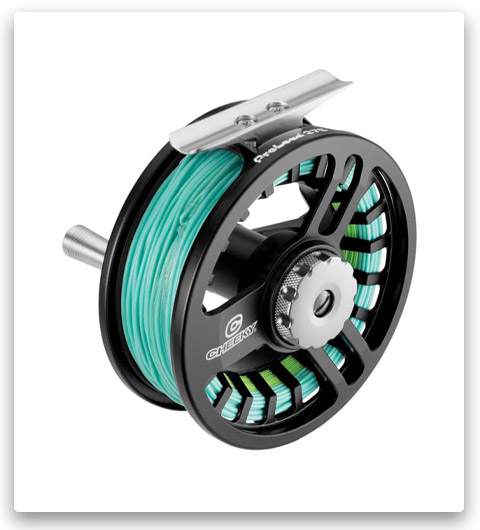 Looking for a fly reel that's ready to fish? Look no further than the Cheeky Fishing PreLoad Fly Reel. This reel comes spooled up and lined with premium 20 lb backing, especially paired floating fly line, and a 9-foot loop-to-loop tapered leader. No need to hassle with rigging up – just unpackage and start fishing! The PreLoad is available in large arbour 2/3/4, 5/6 and 7/8 weights, and features Cheeky's S-Power Drag System for smooth, silent retrieval. Quick change spools and B2 Backing Channel make for easy use, while the left-hand retrieve (which can be converted to right-hand) ensures silent retrieves. Get out on the water with ease using the Cheeky Fishing PreLoad Fly Reel.
7# Abu Garcia Max-PRO 100 Baitcast Reel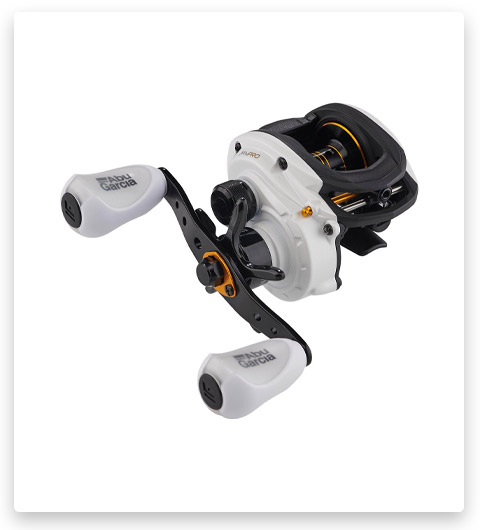 Maximize your performance out on the water with the Abu Garcia Max-PRO 100 Baitcast Reel. The compact, lightweight construction is built for durability and lasting use. The MagTrax™ casting brake ensures efficient casting control, while the 7+1 stainless steel bearing system delivers a smooth retrieve. Whether you're a beginner or a seasoned pro, this reel has the features and benefits you need to up your game.
8# Daiwa Legalis LT Spinning Reel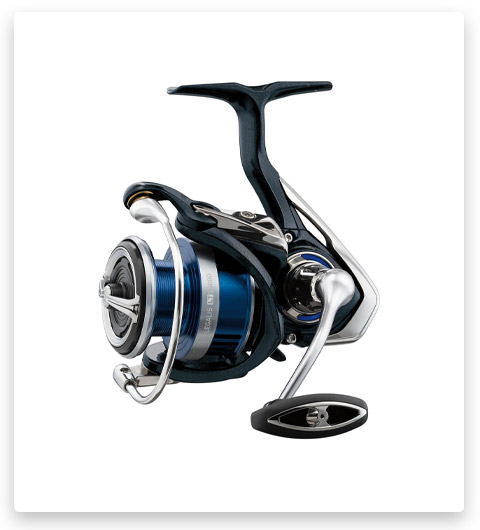 The Daiwa Legalis LT Spinning Reel is the perfect choice for anglers who demand the very best. Featuring a Carbon Light LT Concept carbon-based composite housing for unbeatable strength and durability, this reel is built to last. The machined aluminium handle provides smooth, consistent handling, while the 6-ball bearings and roller bearings ensure a smooth performance. The ABS Spool with reversed taper reduces friction and improves casting distance, making the Daiwa Legalis LT the perfect reel for serious anglers who demand the very best.
FAQ
Conclusion
Now that you have read our Best Fishing Reel Under 100 Buyer's Guide, we hope that you feel confident in your ability to choose the best reel for your needs. In this guide, we have included some of the top reels on the market and shared some tips about what to look for when making your purchase. We also answered some common questions about fishing reels so that you can be sure to select the right one for your needs. If you have any other questions or need help choosing a reel, please don't hesitate to contact us. We are always happy to help!