Fishing for striped bass is a popular pastime on the east coast. The thrill of landing a big one is what keeps many anglers coming back for more. If you're new to striper fishing, or just looking to up your game, this post is for you.
Best Reel For Striper Fishing Review
When it comes to striper fishing, you need the best reel for the job. That's why we've put together this list of the top-rated reels for striper fishing. Whether you're a beginner or an experienced fisherman, we've got a reel that will help you catch more fish. So, what are you waiting for? Check out our list and get started today!
1# Pflueger President Spinning Reel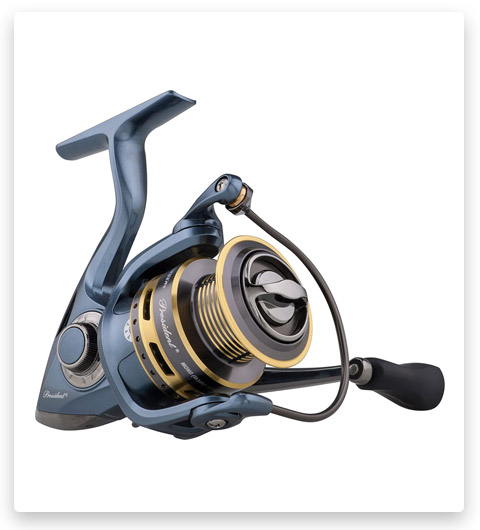 The Pflueger President Spinning Reel is a great choice for anglers who want smooth, steady retrieves. The Slow Oscillation Gearing prevents line tangles, while the sealed drag system ensures smooth operation. The reel is made of lightweight graphite and features corrosion-resistant stainless steel ball bearings and a thick aluminium bail wire. The soft-touch knob provides a comfortable in-hand feel, and the Instant anti-reverse allows for quick line retrieval. The spool also lets you tie the braided line directly to it.
2# Lew's Mach 2 Spinning Reel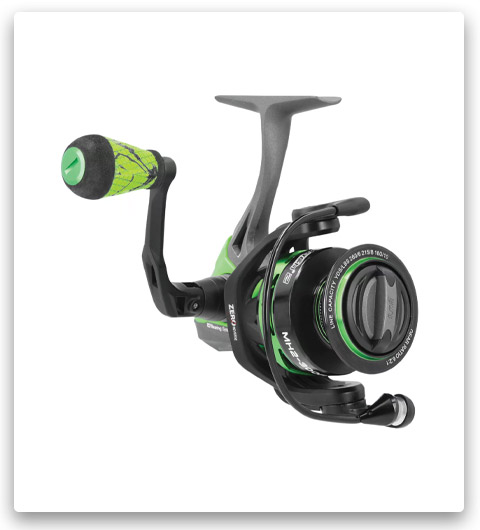 The Lew's Mach 2 Spinning Reel is a high-quality reel that is built to last. With a smooth-rolling 10-bearing system and Zero Reverse, this reel is sure to give you a great experience out on the water. The aluminium body and side plate keep the reel light and strong, while the Duramax drag system provides smooth, consistent pressure. The C40 carbon skeletal speed rotor with aluminium bail wire ensures reliable performance, and the S-curve oscillation system ensures a smooth, even line lay. The solid brass pinion gear and stainless steel main shaft are both durable and corrosion-resistant, while the double-anodized, knurled aluminium spool provides a comfortable grip. The Speed Lube enhances performance by reducing friction and keeping the reel running smoothly. This reel is also adjustable for right- or left-hand retrieval. Whether you're an experienced angler or just getting started, the Lew's Mach 2 Spinning Reel is a great choice for anyone looking for a high-quality, reliable reel.
3# Penn Warfare Levelwind Conventional Saltwater Reel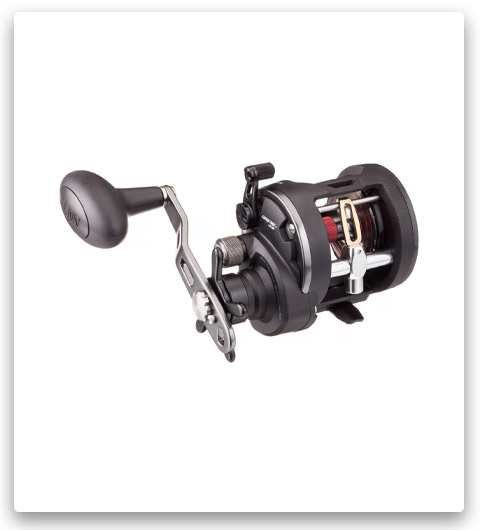 Looking for a versatile and reliable saltwater reel that won't break the bank? Check out the Penn Warfare Levelwind Conventional Saltwater Reel. This tough reel is built to withstand days of hard fishing in harsh conditions, with a durable graphite frame and stainless steel-edged side plates that resist corrosion. The forged and machined aluminium spool, machined brass main and pinion gears, and heavy-duty cranking handle are all designed for saltwater use, while Penn's proven drag system ensures smooth performance under heavy loads. Line capacity rings on the spool walls help you keep track of how much line remains, so you're never caught off guard by a big fish. Whatever your next saltwater adventure entails, be ready with the Penn Warfare Levelwind Conventional Saltwater Reel.
4# Okuma Makaira Special Edition Lever Drag Reel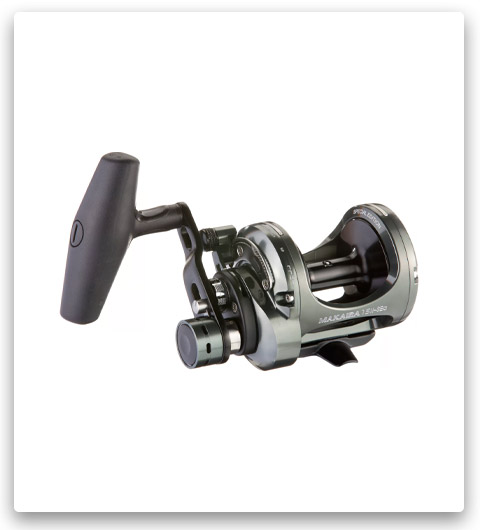 The Okuma Makaira Special Edition Lever Drag Reel is designed for the serious fisherman. It features two-speed gearing systems, a 6061-T6 machined aluminium frame with forged side plates, and 17-4 grade stainless steel gearing. The helical-cut gears provide smooth, steady operation, while the cold-forged, Type two anodized machined aluminium spool ensures durability. The Carbonite Dual Force drag system provides ample power to handle the biggest fish, and the custom thrust bearing alleviates side load on heavy drag settings. The Double Dog proprietary silent anti-reverse system ensures a quiet, reliable operation, while the patented T-bar handle with Easy Roll graphite insert provides a comfortable grip.
5# Daiwa Seagate SW SGT35H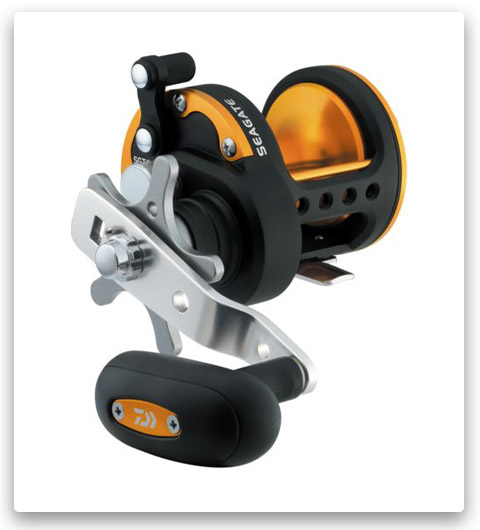 The Daiwa Seagate Reel is a great choice for serious anglers. It features a 4 Bearing System (3CRBB + 1RB), an anodized aluminium spool, a corrosion-proof composite frame, and rugged brass gears. The helical-cut gears provide smooth, powerful winding, and the Ultimate Tournament carbon drag (UTD) ensures reliable performance. The centrifugal spool brake provides dependable braking power, and the dual system Infinite Anti-Reverse prevents unexpected line reversal.
6# Shimano Tyrnos 30II Baitcasting Fishing Reel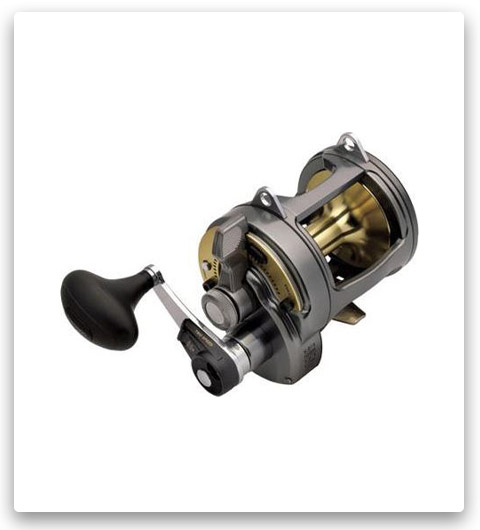 Looking for a versatile baitcasting reel that can handle both high-speed and low-power fishing? Then check out the Shimano Tyrnos 30II 2-Speed Baitcasting Fishing Reel. This selectable gear ratio reel lets you rip jigs at high speed, then switch to low gear for fish-fighting strength. What's more, the lever drag system provides easy, on-the-fly adjustments – even under load. So whether you're targeting big game fish or just enjoying a leisurely day out on the water, the Shimano Tyrnos 30II has you covered.
7# KastKing Speed Demon Elite Fishing Spinning Reel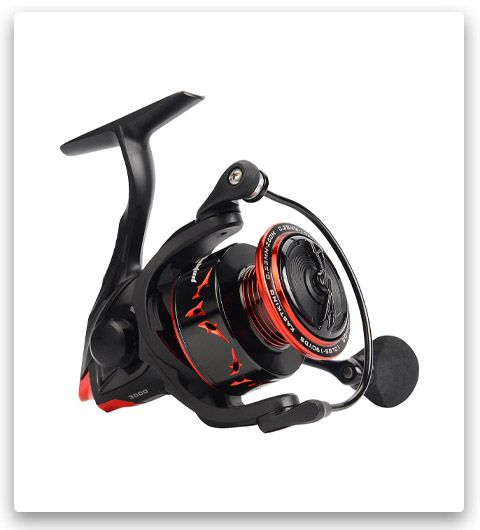 The KastKing Speed Demon Elite Fishing Spinning Reel is a top-of-the-line choice for serious fishermen. With a 7.4:1 gear ratio, it provides fast line retrieval and picks up, while the 17.6-pound carbon fibre drag ensures powerful efficiency. The aluminium frame is strong and durable, while the 10 + 1 double-shielded stainless steel ball bearings promote smooth performance. The CNC machined alloy body and body cover help reduce frame twists, and the 7075 aluminium main gear, carbon fibre rotor, hardened main gear, brass pinion gear and stainless steel main shaft make up the bulk of the construction for durability. The anodized aluminium spool holds 8 pounds/280 yards and 10 pounds/190 yards of mono fishing line, and the CNC aluminium handle with an EVA knob offers lightweight control.
FAQ
Conclusion
If you are looking for the best reel for striper fishing, then look no further. In this article, we have reviewed some of the best reels on the market and given helpful tips about what to look for when purchasing a reel for striper fishing. We hope that our buyer's guide has helped you make an informed decision about which reel is right for you. Have fun fishing!