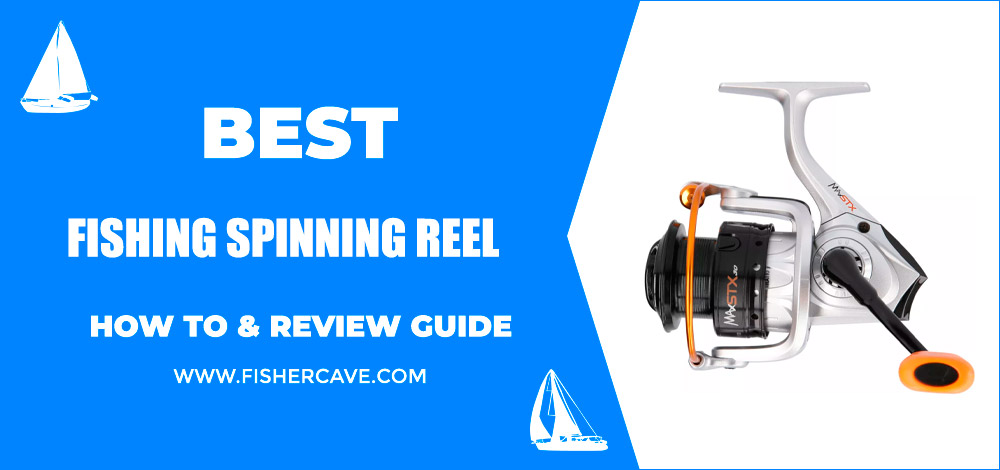 Fishermen have been using spinning reels for generations to haul in fish. A spinning reel is a great choice for novice anglers because it is easy to use and affordable. If you are looking to buy your first fishing reel, or are just looking to upgrade your spinning reel, read on for the pros and cons of the most popular types of spinning reels.
Best Fishing Spinning Reels Review
In this blog post, we will share with you our top-rated fishing spinning reels. We have carefully selected these reels based on their quality, performance and durability. So, whether you are a beginner or an experienced angler, we are sure that you will find the perfect reel for your needs on our list. So, let's get started!
#1 Shimano Stella FJ Spinning Reel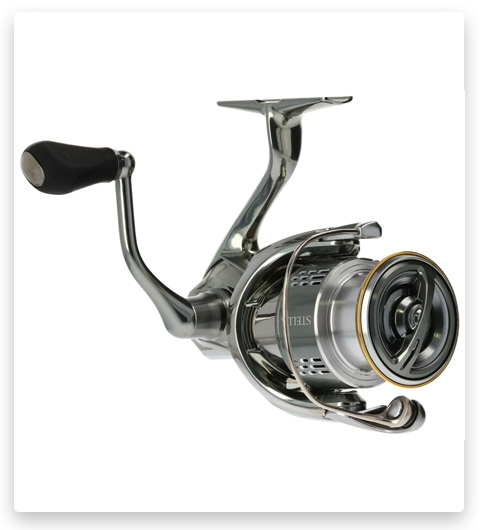 The Shimano Stella FJ Spinning Reel is the ultimate spinning reel for anglers who demand the very best performance from their gear. Featuring super smoothness, silent operation, and unbeatable strength, this reel is perfect for those who demand the very best from their equipment. The superior corrosion protection and extra-strong Hagane gearing make this reel perfect for use in saltwater environments, while the micro-module gear II and redesigned rotor deliver exceptional performance. The DLC line roller and balanced G-Free body design provide tangle-free operation and enhanced durability, while the X-Ship pinion gear support ensures smooth, trouble-free operation.
#2 Pflueger President XT Spinning Reel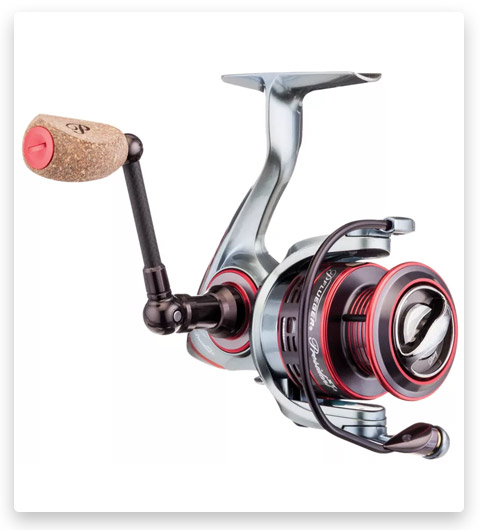 The President XT is one of the lightest and most comfortable spinning reels on the market. Its robust construction and corrosion-resistant ball bearings make it perfect for a day on the water, whether you're fishing for trout or bass. The sealed drag system ensures smooth, reliable performance, while the braid-ready spool makes it easy to change your line without having to remove the spool. With its many enhancements, President XT remains one of the best values on the water.
#3 Abu Garcia Max STX Spinning Reel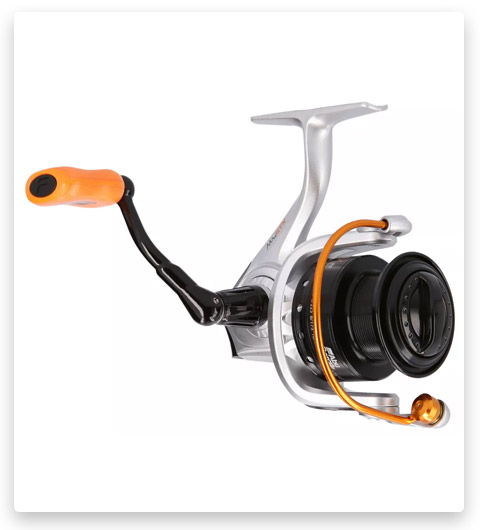 Looking for a versatile spinning reel that can handle a variety of fishing conditions? Check out the Abu Garcia Max STX. With its slow oscillation, this reel lays line evenly on the spool for reduced friction and better casting. The strong, lightweight aluminium spool is machined for precision and durability, while the graphite body and rotor keep the overall weight to a minimum. The Everlast bail system ensures long-lasting performance, even in the most challenging fishing environments. Plus, the Rocket Line Management and Rocket Spool Lip Design provide ultimate control over your line. Whether you're targeting trophy fish or just enjoying a day out on the water, the Abu Garcia Max STX is up to the task.
#4 Daiwa BG MQ Spinning Reel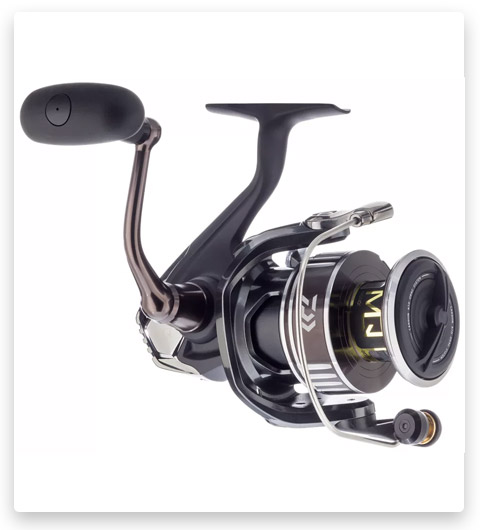 The Daiwa BG MQ Spinning Reel is the perfect choice for anglers chasing trout inshore or heading out to the blue for tuna. The reel retains its BG class identity, with its light, efficient Air Rotor made of Zaion® material; a quality 6+1 bearing system; and super-smooth Automatic Tournament Drag. Braid-friendly and built to withstand tough saltwater conditions, the Daiwa BG MQ represents a solid investment in fishing success.
#5 Bass Pro Shops Formula Spinning Reel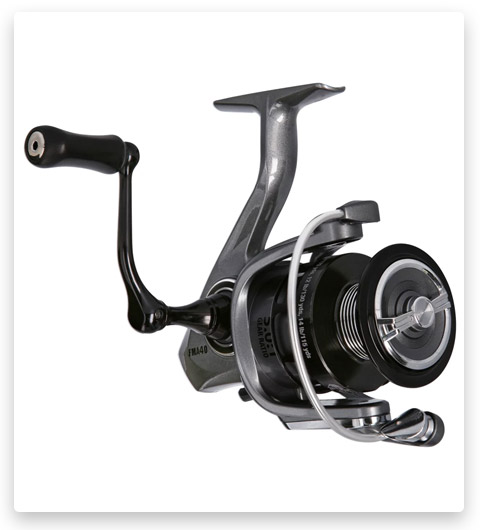 Check out the Bass Pro Shops Formula Spinning Reel. This reel is made with a lightweight graphite body and features a corrosion-resistant stainless steel main shaft. It also has a 10-bearing system that includes Powerlock instant anti-reverse, double-shielded stainless steel ball bearings, and a machined, double-anodized ported aluminium spool. Plus, it's 100% braid-ready and has a titanium-coated line roller. For smooth drag performance, this reel has a multi-disc drag system. It also features solid aluminium bail wire and handles, plus a soft touch handle knob for comfortable operation.
#6 PENN Conflict II Spinning Reel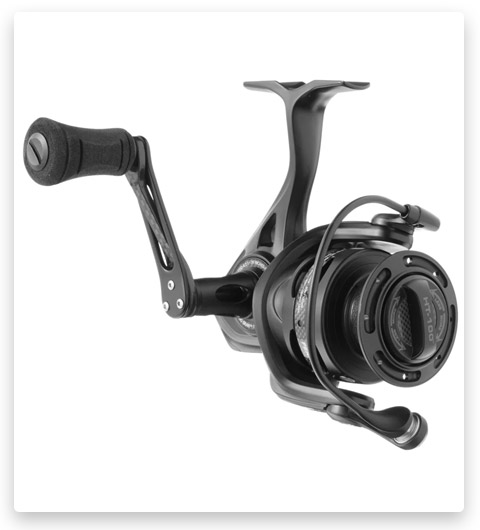 When you're out on the water, the last thing you want is for your reel to let you down. That's why you need the PENN Conflict II Spinning Reel. It's built tough, with a rigid resin body and rotor, HT-100 carbon fibre drag washers, and a 7+1 stainless sealed bearing system. The thick aluminium bail wire and line capacity rings make it easy to keep track of your line, while the superfine spool ensures smooth, consistent performance. Whether you're fishing in salt or freshwater, you can count on the PENN Conflict II to give you the reliability and power you need to land that big one.
#7 Quantum Cabo PT Spinning Reel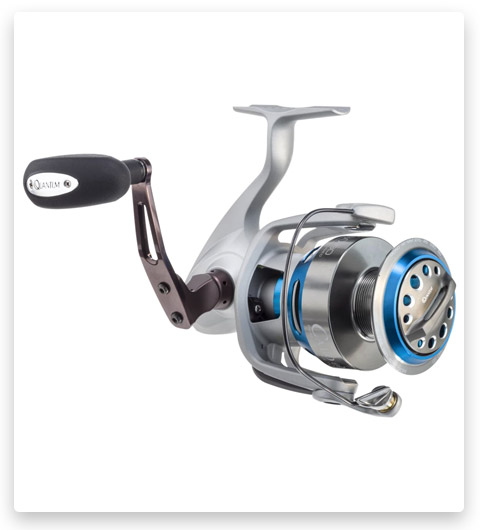 The Quantum Cabo PT Spinning Reel is the perfect choice for anglers who demand the very best in fishing performance. This reel features 8 PT bearings for smooth operation, as well as hybrid ceramic bearings in high-load areas for maximum durability. The sealed Magnum CSC Drag and Sealed Magnum Clutch provide unmatched fish-stopping power, while the TiMag titanium fail-proof bail system with magnetic trip ensures trouble-free use. The LMS line management system with ball-bearing line roller provides superior line handling, and the SaltGuard 2.0 multi-layer corrosion protection keeps your reel looking new.
#8 Daiwa Certate SW Spinning Reel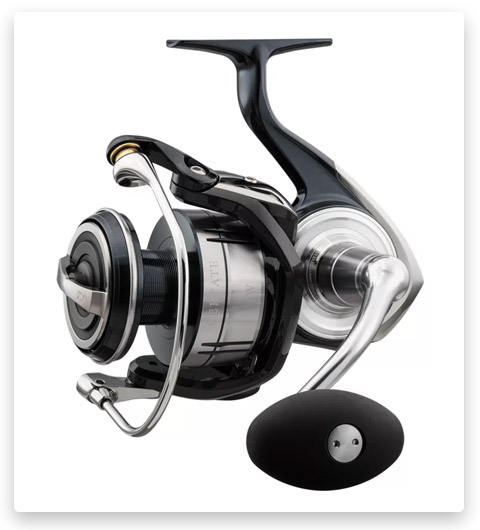 Looking for an ultralight, powerful spinning reel that can stand up to saltwater conditions? Look no further than the Daiwa Certate SW. This reel features a tough ZAION Air Rotor with Air Bail, Magseal line roller and body, and a 7+1 bearing system including 1 Magsealed and 1 Corrosion-Resistant ball bearing. The ATD Automatic Tournament Drag ensures smooth, consistent drag pressure, while the egg-shaped Soft Touch handle knob provides added comfort during extended fishing sessions.
#9 Shimano TwinPower SW Spinning Reel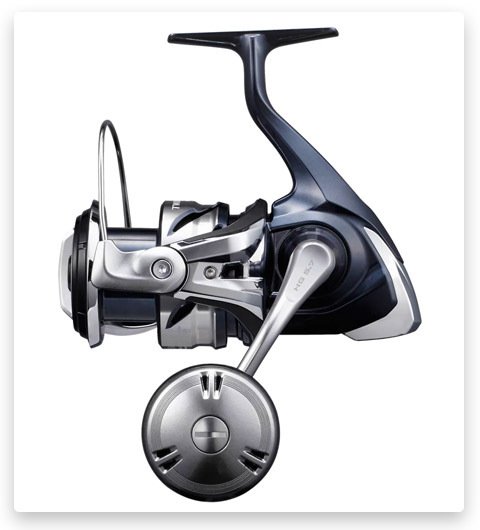 Offshore, it often comes down to power vs. power. That's where the Shimano® TwinPower® SW Spinning Reel truly shines. For knockdown battles involving Mahi, sailfish, tuna, stripers, wahoo, and big reef fish, the TwinPower SW delivers the strength, rigidity, cranking power, and drag force needed to dominate and win. All models are built on Shimano's rugged Hagane® aluminium body and feature Hagane gearing and the advanced Infinity Drive system for ultimate performance under heavy loads. X-Shield technology keeps salt water away from the internals, ensuring that all retrieves will remain crisp and smooth throughout the fight.
#10 Daiwa Saltist MQ Spinning Reel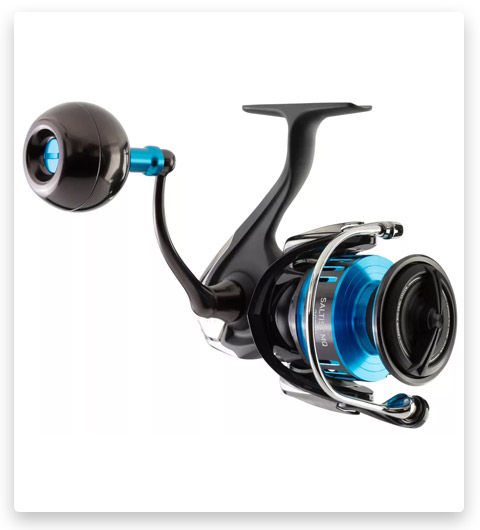 The Daiwa Saltist MQ Spinning Reel is the perfect choice for anglers who demand the very best. This reel is built to withstand the rigours of saltwater fishing, with a strong but lightweight construction and a compact, seamless Monocoque Body. The Saltist MQ is designed to keep contaminants out of the works, with an upsized Digigear gearing for extra power and a Zaion Air Rotor. The Magsealed main shaft ensures smooth operation, while the Smooth 6+1 system provides smooth and reliable performance. The Waterproof Advanced Tournament Drag system provides maximum drag power and reliability.
#11 Mitchell 300 Pro Spinning Reel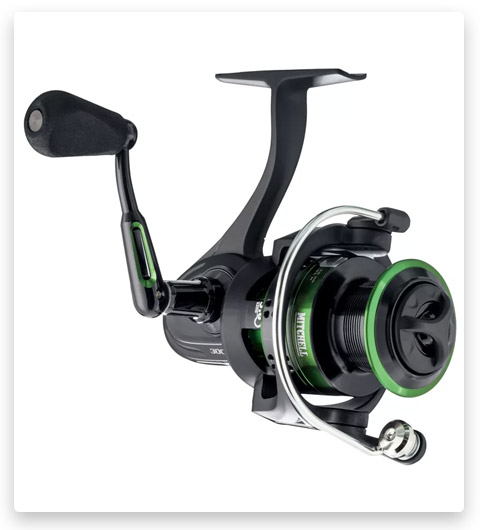 The Mitchell 300 Pro spinning reel is a top-of-the-line option for anglers who demand the best in terms of quality, performance, and innovation. The reel features a unique composite Bail Halo that completely surrounds the rotor, giving the bail-support arm a fully ringed shape for improved casting ease. In addition, the advanced polymeric body is stronger and lighter than aluminium, making it an excellent choice for those looking to cut down on weight without sacrificing strength. The reel also features a carbon fibre drag system that puts even pressure on fighting fish, as well as an EVA handle knob for added comfort.
#12 Okuma Makaira Spinning Reel – Left – 65/490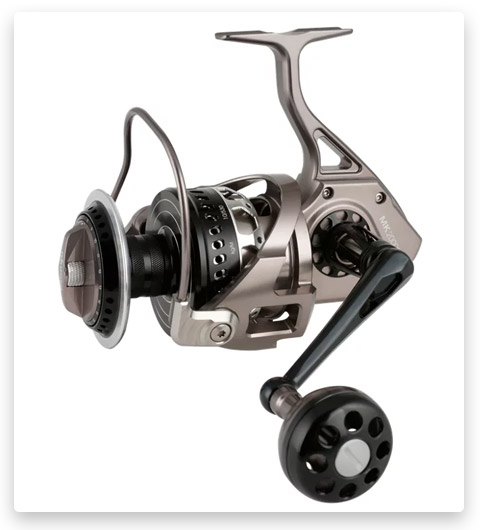 Looking for a top-of-the-line spinning reel that can handle big game fish? The Okuma Makaira is your perfect choice. With an astonishing drag performance, this reel functions like a conventional lever drag – but with 66 lbs. of drag power. And for precise drag adjustment, you can use the 60-detent fine-tuning or the adjustable drag presets. No matter what you're up against, this reel has the strength and durability to get the job done. It features a forged aluminium body, side plate, and rotor – plus full-body corrosion-resistant coating – for unbeatable toughness. Plus, the hydro-sealed body and drag keep water out, even when you're fishing in the roughest conditions.
#13 Shimano Ultegra XTD Surf Spinning Reel – Model ULT14000XTD
The Shimano Ultegra XTD Surf Spinning Reel is designed for the serious surf caster who demands maximum casting distance and full power and control. Featuring Super Slow Oscillation (14000 model) or Slow Oscillation (5500 model), X-Ship for maximum gear durability, an XT-7 graphite composite frame, Dyna Balance counterweighted rotor, elongated aluminium spool, and AeroWrap II for perfect line lay, this reel delivers extreme drag power with a retrieve rate of 41″ per handle turn. Includes spare spool and 3 line-reduction spacers.
FAQ
Conclusion
Fishing spinning reels are a necessary piece of equipment for anyone fishing with bait. There are many different types and sizes of Fishing spinning reels, so it can be difficult to determine which one is the best for you. In this article, we have outlined some important factors to consider when purchasing a Fishing spinning reel and provided reviews of five of the best models on the market. We hope that this information will help you choose the right Fishing spinning reel for your needs.