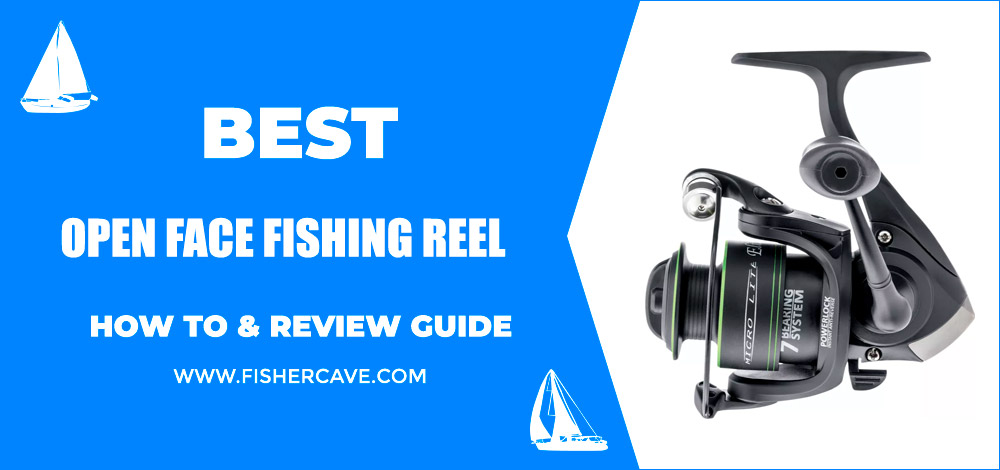 A fisherman's tackle box is not complete without an open-face fishing reel. This type of reel is versatile and easy to use, making it the perfect choice for novice anglers. With its simple design, an open-face fishing reel can be used to fish in a variety of water conditions. In addition, this type of reel is perfect for casting light lures or bait. If you are looking for a reliable and affordable reel that can handle a variety of fishing tasks, an open-face fishing reel is a perfect choice.
Best Open Face Fishing Reel Review
Are you in the market for a new open-face fishing reel? If so, you're in luck! In this blog post, we will be taking a look at the best open-face fishing reels on the market. We'll be discussing what makes each reel unique, and we'll provide you with a buyer's guide to help you choose the right one for your needs. So, without further ado, let's get started!
1# Shimano Stradic FL Spinning Reel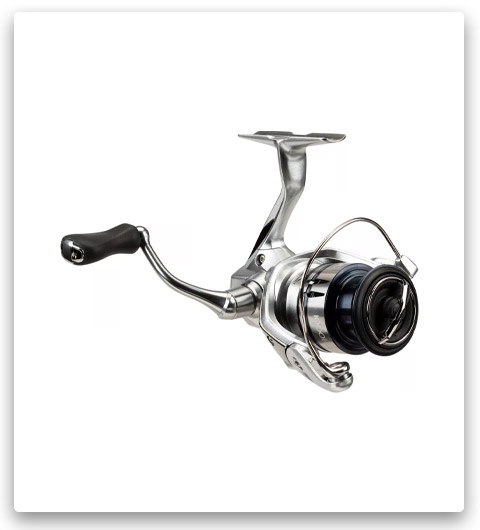 Looking for a versatile and durable spinning reel? Check out the Shimano Stradic FL. This reel is built with a Flex-free Hagane body for increased strength and durability and features the X-Protect waterproofing system for enhanced protection against the elements. The Long Stroke Spool provides increased line capacity and reduced wind knots, while the SilentDrive noise and vibration reduction system keeps your fishing experience peaceful and stress-free. The 100% stronger Hagane cold forged drive gear ensures lasting performance, and the Advanced MicroModule Gear II provides smooth, precise operation. The X-Ship gear support system increases power and efficiency, while the 6+1 bearing system ensures smooth operation. The S A-RB shielded stainless steel ball bearings provide durability and longevity, and the Super Stopper Anti Reverse roller bearing prevents back play. The aluminium cold forged spool is strong and light, while the Propulsion Line Management System minimizes friction for increased casting distance. The Dyna-Balance system creates smooth retrieves, while the Power Roller II reduces line twists. Finally, the Aero Wrap II wraps your line evenly around the spool for better performance. Choose the Shimano Stradic FL spinning reel for a top-of-the-line fishing experience.
2# Bass Pro Shops Micro Lite Elite Spinning Reel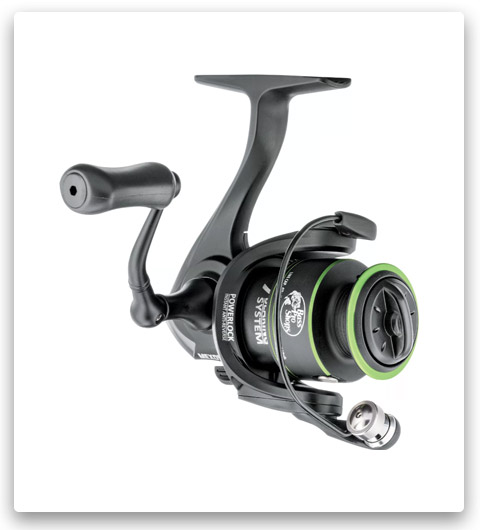 Our Bass Pro Shops Micro Lite Elite Spinning Reel is perfect for anglers who want to target crappie, trout, and other panfish. This reel features a smooth and precise 7-bearing system that includes Powerlock instant anti-reverse for quick and easy reeling action. The double-anodized aluminium spool is corrosion-resistant and the machined-aluminium folding handle provides a comfortable grip. For added drag power, this reel features a carbon fibre drag system that applies smooth and consistent pressure to your line. Get the most out of your lightweight lures with our Micro Lite Elite Spinning Reel.
3# Abu Garcia Revo SX Spinning Reel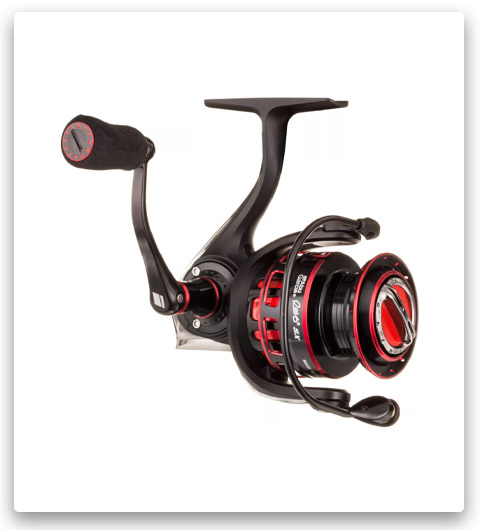 The Abu Garcia Revo SX Spinning Reel is a top-of-the-line reel that's perfect for serious anglers. With a durable C6 carbon body, a 1-piece X-crafting aluminium gearbox, and smooth-meshing AMGearing gears, this reel is built for performance. The lightweight graphite rotor with Everlast bail provides superb line management, while the Slow Oscillation system ensures crisp retrieves. 8 stainless steel HPCR bearings + 1 roller bearing for the K-Clutch anti-reverse provide smooth operation. Whether you're fishing for fun or competition, the Abu Garcia Revo SX Spinning Reel has the power and precision you need.
4# Zebco Smoke Spinning Reel SM15XPT.BX2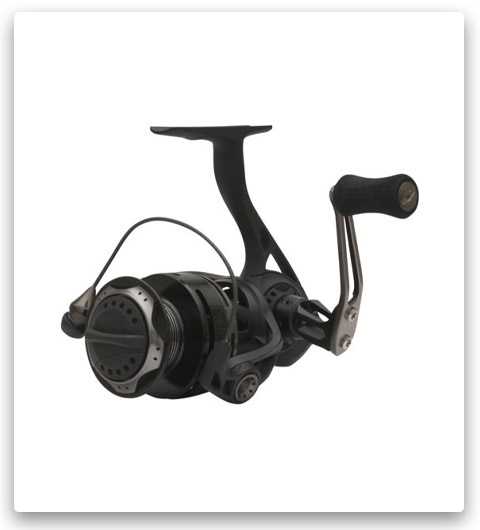 Fishing is one of the oldest and most popular pastimes in the world, and Quantum has been at the forefront of reel technology for decades. The new Quantum Smoke S3 Spinning Fishing Reel is one of the most advanced reels on the market, delivering silky-smooth performance and unsurpassed durability. The Quantum Smoke S3 features a unique asymmetric gearing system that is forged and machined from high-strength aluminium, providing unmatched strength and smoothness. The reel also employs Quantum's patented multi-disk drag system, combining ceramic, carbon fibre, and stainless steel to provide the power needed to handle big fish. The uni-body construction is fitted with Plasma Arc ceramic washers that are ultra-hard, smoother, and more durable than standard washers. Whether you're an experienced angler or just getting started, the Quantum Smoke S3 Spinning Fishing Reel is the perfect choice for serious fishermen who demand the best in performance and durability.
5# Pflueger President Spinning Reel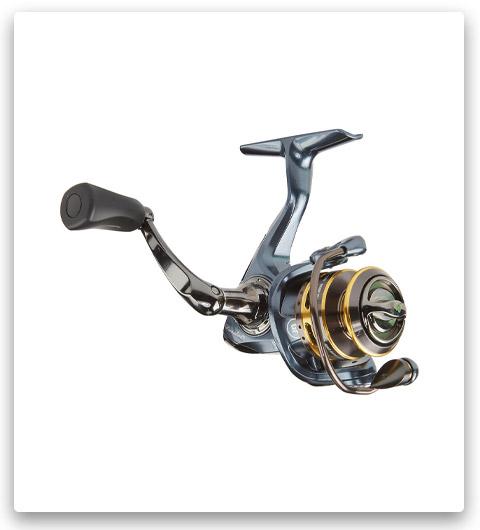 The Pflueger President Spinning Reel is perfect for anglers who demand smooth, reliable retrieves. Featuring Slow Oscillation Gearing, this reel ensures your line is always played perfectly and minimizes the risk of tangles. The sealed drag system and thick aluminium bail wire are great for reliable performance. So, without further thinking, buy this reel and catch the fish of your dream!
6# Quantum Throttle II Spinning Reel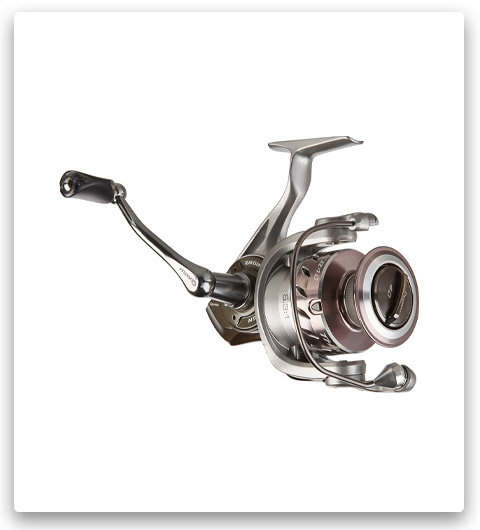 Be sure to have the Quantum Throttle II Spinning Reel by your side. This reel is built tough with an R-E-D aluminium unibody design and can withstand even the toughest freshwater conditions. With 11 bearings, including an anti-reverse bearing, you'll be able to pull in even the biggest fish with ease. The Machined Max cast II spool ensures smooth line operation, while the convertible design allows for use by right or left-handed users. So no matter what challenges lie ahead, you'll be ready with the Quantum Throttle II Spinning Reel.
7# KastKing Sharky III Fishing Reel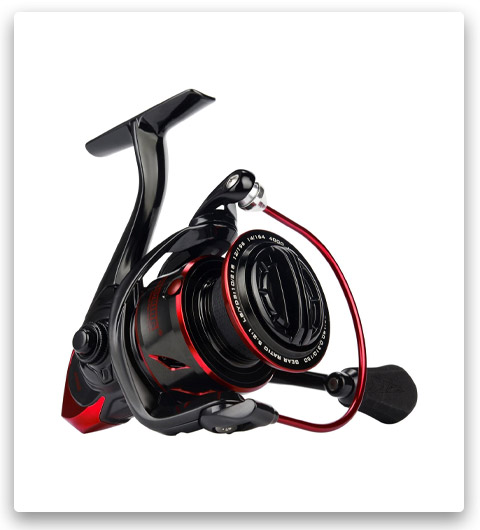 Check out the KastKing Sharky III fishing reel. This tough little reel is built tough to land trophy fish in all fishing conditions. It's made with a high percentage fibre-reinforced graphite body and rotor, so it's super lightweight and easy to handle. Plus, it has an amazing up to 39.5LBs / 18KG of smooth, reliable triple disc carbon fibre drag – perfect for those big fish. And the oversized stainless-steel main shaft and stronger precision mesh manganese brass pinion gears make this reel even more durable and reliable. Plus, the unique KISS (KastKing Intrusion Shield System) design helps keep water and dirt out, so your reel always performs at its best. So if you're looking for a top-of-the-line fishing reel that can handle anything, the KastKing Sharky III is a perfect choice.
8# PENN Pursuit III Spinning Fishing Reel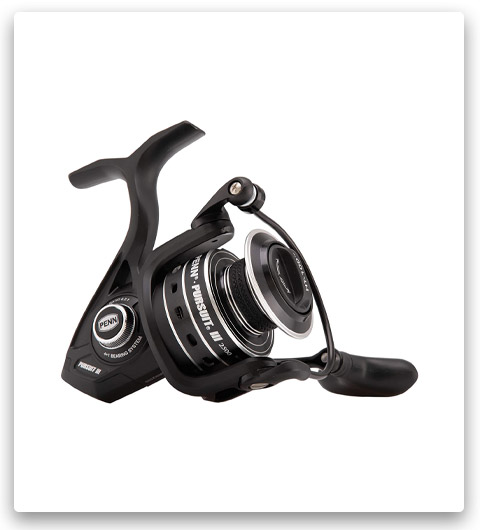 The PENN Pursuit III & IV Spinning Reels are top-of-the-line products that serious fishermen will love. These reels feature a 4 plus 1 stainless steel bearing system for smooth and reliable operation, as well as an HT-100 carbon fibre drag system that can handle even the most extreme drag pressures. The body of the reel is made from lightweight and corrosion-resistant graphite, while the spool is machined from anodized aluminium for superior strength and durability. Whether you're using these reels for freshwater or saltwater fishing, you can be sure that they will perform flawlessly every time.
FAQ
Conclusion
Open-face fishing reels are perfect for anglers who want to experience the fight of a fish without having to worry about losing their reel. In this article, we've reviewed some of the best open-face fishing reels on the market and given you some tips on how to choose the right one for your needs. We hope you found this information helpful and that it will help you land more fish!