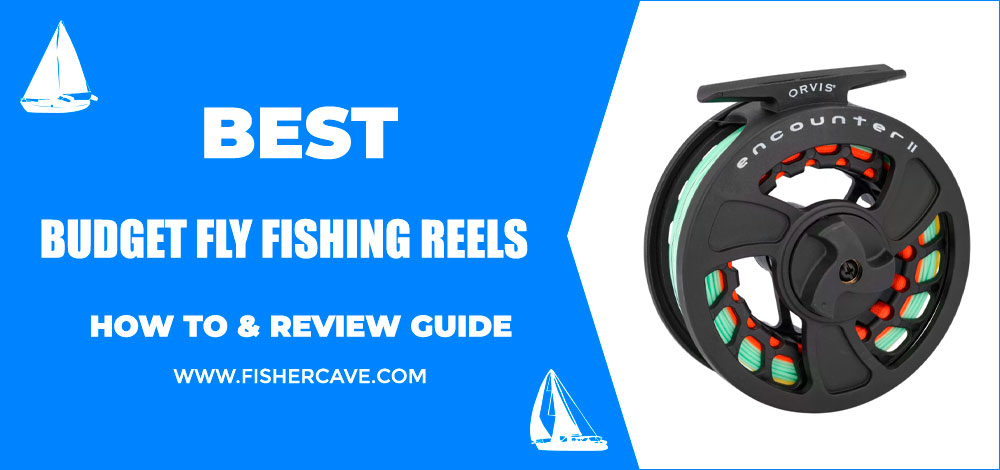 Finding the best budget fly fishing reel is no easy task. With so many different reels on the market, it can be hard to know which one is right for you. But don't worry, we're here to help.
Best Budget Fly Fishing Reels Review
In this post, we'll introduce you to some of the best budget fly fishing reels on the market and explain why they might be right for you. So whether you're a beginner or an experienced fisherman looking for a good deal, read on for some great recommendations!
1# Cabela's RLS II Fly Reel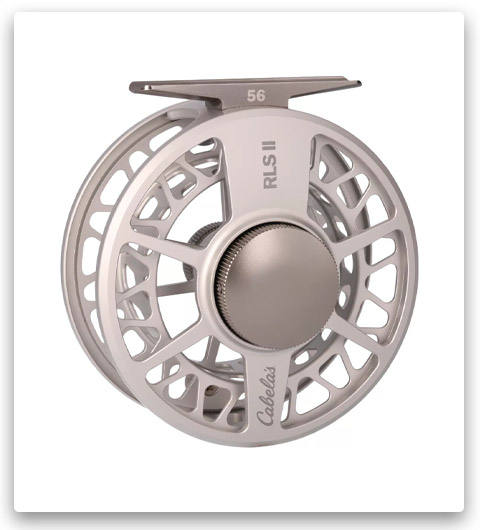 The Cabela's RLS II Fly Reel is the perfect choice for anglers who demand the very best in terms of durability and performance. This reel is constructed from cold-forged, machined T-6061 aluminium, and features a rugged hard-anodized finish that will stand up to the rigours of constant use. The large-arbour design is perfect for handling large fish, while the overbuilt disk drag provides smooth, consistent drag throughout the fight. All models easily convert from right- to left-hand retrieve, making this an incredibly versatile reel. If you're looking for a top-of-the-line fly reel that won't break the bank, the Cabela's RLS II is a perfect choice.
2# White River Fly Shop Dogwood Canyon Loaded Fly Reel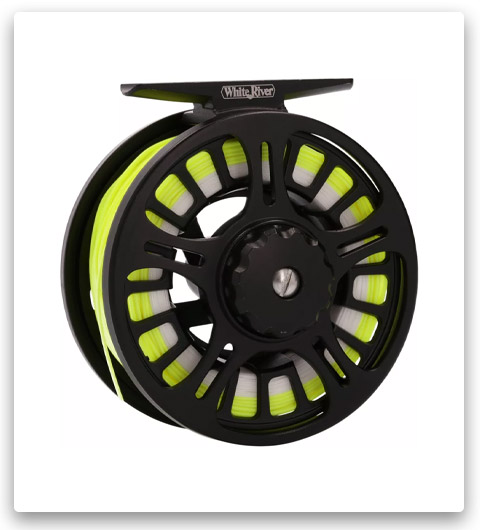 The White River Fly Shop Dogwood Canyon Loaded Fly Reel is a versatile and reliable reel that is perfect for any fly fisherman. Made from durable all-aluminium construction, this reel can take a beating and keep on going. The modern large-arbour design ensures quick and easy line retrieval, while the offset reel foot provides perfect balance on the rod. This reel comes preloaded with fly line and backing, making it ready to go right out of the box.
3# Orvis Encounter II Loaded Fly Reel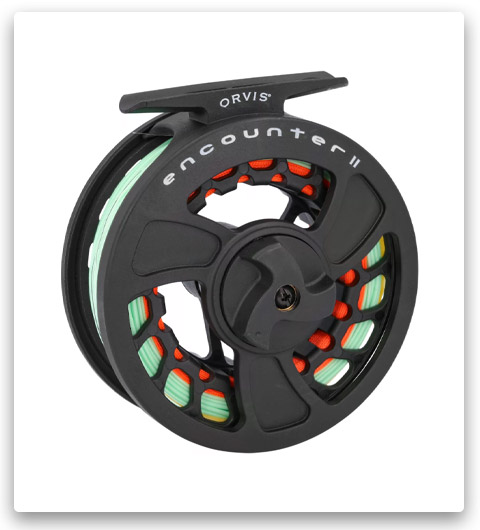 The Orvis Encounter II Loaded Fly Reel is a great value for anyone getting into fly fishing. It features a rugged composite frame and spool, as well as a hefty drag system that can handle any fish you hook. The large arbour design helps increase the line-retrieval rate, while the easily convertible left-hand/right-hand retrieve makes it versatile for any fisherman. The included weight-forward line comes to a half size heavier to help with casting. The Encounter II fly reel also comes loaded with Orvis Clearwater WF5F fly line, Dacron backing, and tapered leader. So get out there and start reeling in the big ones!
4# Redington Behemoth Fly Reel
There is no mistaking the unique design of the Redington Behemoth Fly Reel. This reel was designed with space-age aesthetics and an industrial-strength carbon fibre drag system, giving you a reel that is powerful and reliable. The adjustable drag on this reel represents the strongest available in its class, and the unique, unimaginable diecast reel body offers an impressive strength-to-weight ratio. The large arbour design with a deep V-Spool provides ample line capacity with minimal memory and maximum retrieve speed. You'll find the oversized drag knob easy to access and adjust on the fly. This reel also features twin moulded soft-touch ergonomic handles, which can be converted to left- or right-hand retrieve. It also comes with a nylon reel case for added protection. For strength, performance, and reliability, choose the Redington Behemoth Fly Reel
5# Cheeky PreLoad Fly Reel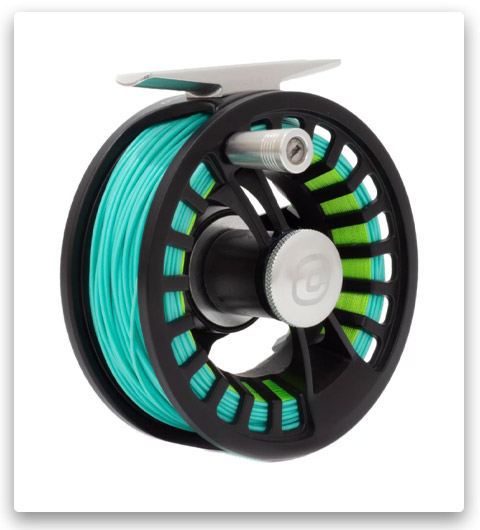 The Cheeky PreLoad Fly Reel is a quality large-arbour reel that comes pre-spooled and ready to fish. It features a diecast frame and body, a quick-change spool with a B2 Backing Channel, and is pre-loaded with perfectly calibrated backing, fly line and leader. The reel is lightweight and durable, with fully machined CNC componentry, plus a super-smooth alternating-disc drag. It's easy to convert from left to right-handed and comes with a custom reel case.
6# Cheeky Fishing Tyro Fly Reel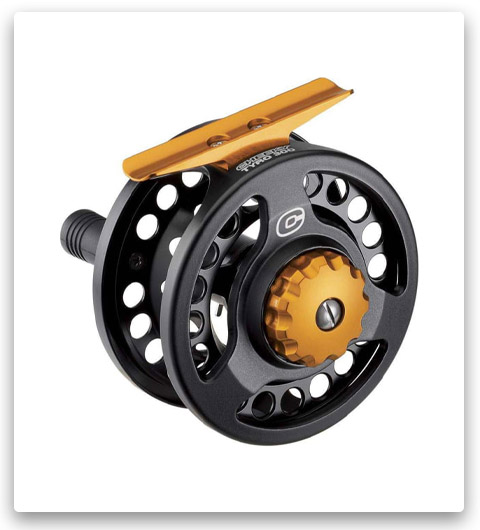 The Cheeky Fishing Tyro Fly Reel is the perfect reel for both experienced anglers and those new to the sport. The reel combines die casting and CNC machining for unparalleled value and performance. With a sleek design and powerful drag system, the Tyro Fly Reel is sure to help you land the big one.
7# B 'n' M Buck's Ultra-Lite Crappie Fly Reel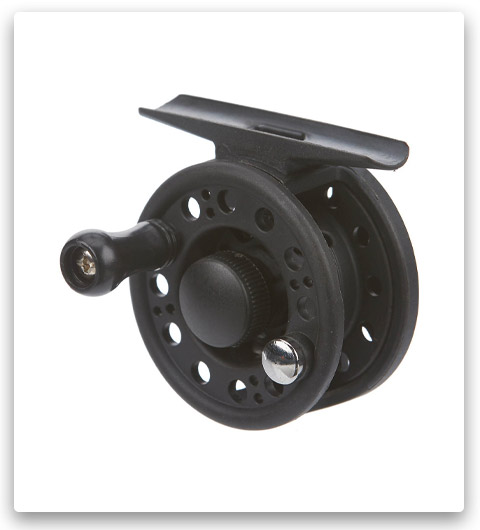 Whether you're an experienced fly fisherman or just getting started, the B 'n' M Buck's Best Ultra-Lite Crappie Fly Reel is a great choice for your next trip. The reel's adjustable drag lets you customize your line tension, while its 2 ball bearings provide a smooth experience when casting out and retrieving your line. Plus, the reel is constructed from durable, crush-resistant ABS material to withstand all-day use.
FAQ
Conclusion
Budget fly fishing reels don't have to mean you are sacrificing quality. In this article, we provide a list of the best budget fly fishing reels and also some tips on how to find the right one for you. So if you're looking for an affordable option that will still deliver on performance, then be sure to read on!