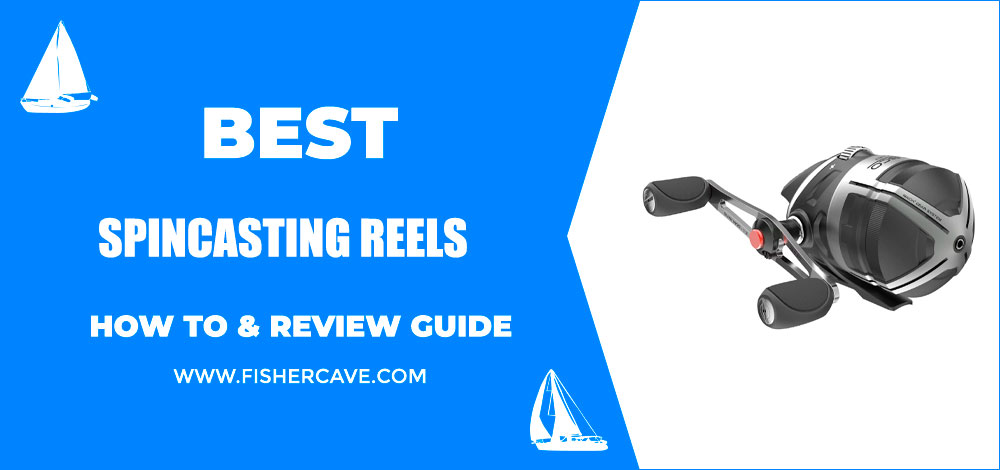 Are you a fisherman? If so, you probably know that there are different types of fishing reels available on the market. While some fishermen prefer spinning reels, others prefer spin casting reels. In this blog post, we will discuss different spin casting reels.
Best Spincasting Reels Review
We will also provide tips for using spin casting reels. So, if you are thinking about purchasing a spin casting reel, or if you are new to fishing and are wondering which reel is best for you, read on!
#1 Zebco 33 Platinum Spincast Reel
Looking for an easy-to-use and reliable spin cast reel that can handle any type of fish? Look no further than the Zebco 33 Platinum. This upgraded version of the popular Zebco 33 features a rugged all-metal body, metal gears, 4 stainless steel bearings, and an instant anti-reverse clutch. So whether you're chasing monster panfish, walleye, or catfish today, rest assured that your Zebco 33 Platinum can handle them all.
#2 Daiwa Underspin XD Trigger Reel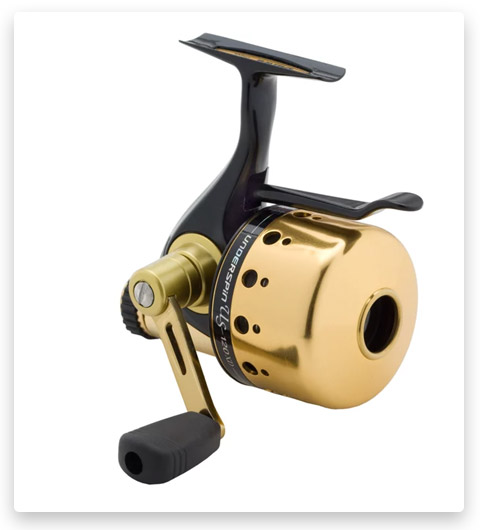 Having the right gear can make all the difference when you're out on the water, and with the Daiwa Underspin XD Trigger Reel, you can be sure you're always prepared. This versatile and reliable reel is perfect for all sorts of fishing, and its hardbody construction ensures that it can take a beating. No matter what kind of fish you're after, the Daiwa Underspin XD Trigger Reel is up to the task. It features a precision ball-bearing drive system for smooth operation, an oversized line aperture for enhanced casting, and a smooth drag system that makes it easy to land your catch. Plus, it comes pre-spooled with a premium line, so you can hit the water as soon as it arrives.
#3 Abu Garcia Max Pro Spincast Reel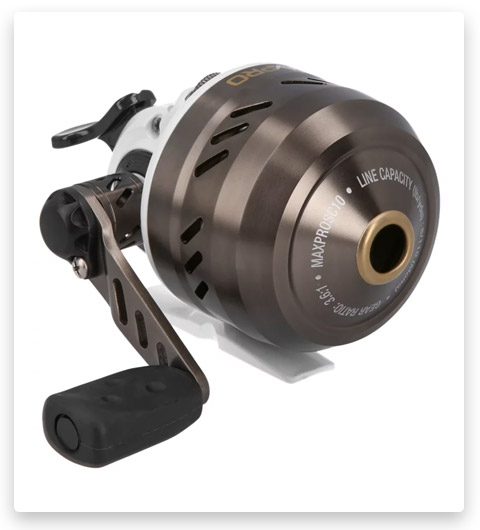 The Abu Garcia Max Pro Spincast Reel is a step up from its Max X and STX siblings, offering you the latest spin-cast technologies at an affordable price. The QuadCam engagement mechanism quickly initiates line engagement on the retrieve, making it easy for you to connect with your prey. Internal components include a 4-ball-bearing system and reliable multidisc drag system, while the aluminium frame and cone add a shell of protection. Each reel comes pre-spooled with Berkley Trilene XL monofilament fishing line, so you can hit the water with confidence.
#4 Zebco Omega Pro Spincast Reel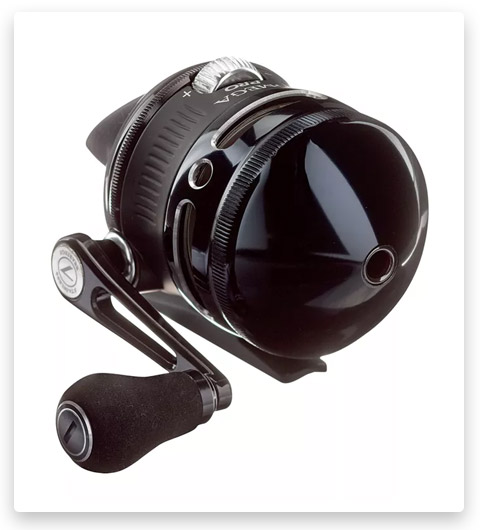 Check out the Zebco Omega Pro Spincast Reel. This reel is packed with features, including an all-stainless steel 7-bearing system, die-cast aluminium body, aircraft aluminium covers, and powerful brass worm gear. Plus, it features a continuous Anti-Reverse system and triple-cam multi-disc drag for smooth, consistent performance. The adaptable design allows you to switch between right- and left-hand retrieve, while the quick-change spool system makes it easy to change out your line. And for added comfort, the reel comes with power & speed handles.
#5 Zebco 808 Saltwater Spincast Reel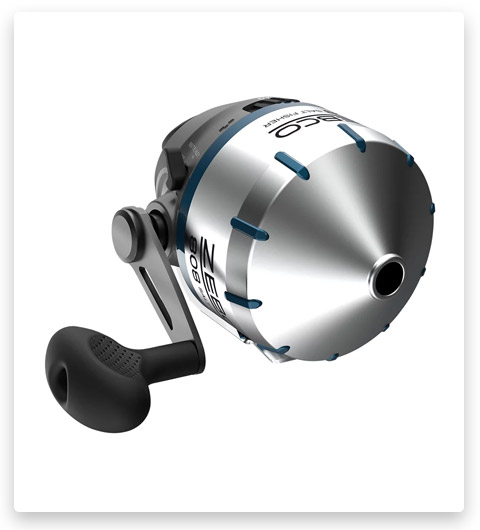 Looking to give saltwater fishing a try? You'll need a reel that can stand up to the tough conditions – and the Zebco 808 Saltwater Spincast Reel is up for the challenge. It's built with heavy-duty construction and features a corrosion-resistant finish to withstand the elements. Plus, it has simple pushbutton mechanics and all-metal gearing for a smooth, reliable performance. The single handle with a power knob provides easy control, while the strong metal reel foot keeps things steady. And if you need to put on a little extra pressure, no problem – the QuickSet Anti-Reverse and Dial-adjustable Magnum drag have got you covered.
#6 Zebco Bullet Spincast Reel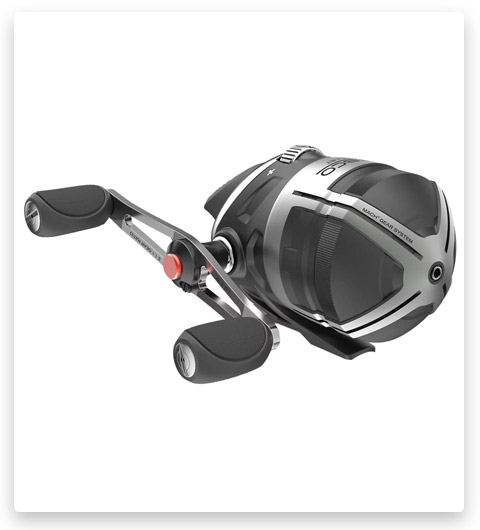 The Zebco Bullet Spincast Reel is the company's fastest spin caster reel ever designed. It's great for high-performance applications like bass fishing, walleye fishing, catfishing, and striper fishing. The reel has a high-speed 5.1:1 retrieve ratio and all-metal construction. The forged, double-anodized aluminium front cover and anodized aluminium spinner head are precision-machined for durability. The brass gears are smooth and the 9-bearing (8+1) system is instant anti-reverse. The oscillating quick-change spool and Dial-adjustable disk drag make this reel a pleasure to use.
#7 Zebco Delta Spincast Reel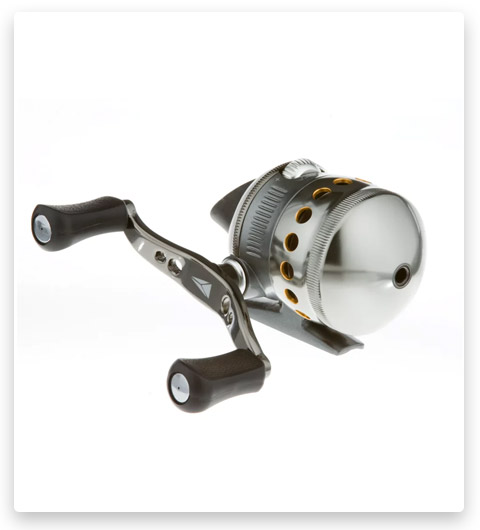 The Zebco Delta Spincast Reel is the perfect choice for anglers who demand performance and durability. Made from aircraft-grade aluminium, this reel is designed to withstand the rigours of saltwater fishing. It features a 5 bearing system for smooth operation, a triple-cam multi-disc drag for reliable performance, and a ceramic line guide for trouble-free casting. The positive worm-gear drive train ensures trouble-free use, while the continuous Anti-Reverse ensures smooth operation in all conditions.
#8 Zebco 202 Spincast Reel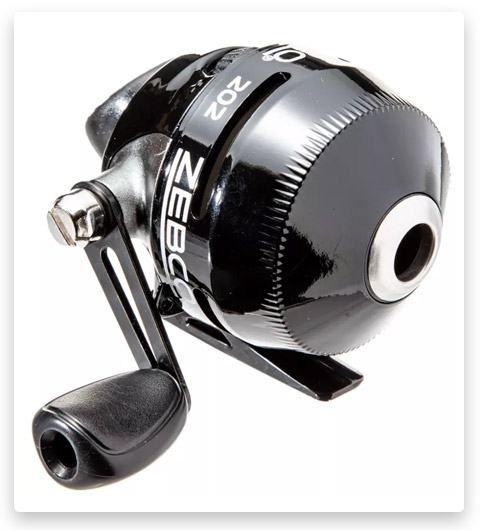 The Zebco 202 spin cast reel is a classic choice for anglers of all skill levels. The patented no-tangle design ensures trouble-free casting, while the all-metal gears provide lasting durability. The QuickSet anti-reverse provides consistent hook setting power, and the dial-adjustable drag lets you tailor the reeling action to your preferences. Plus, the built-in Hook Keeper protects your hooks when you're not using them.
#9 Zebco 33 Micro Spincast Reel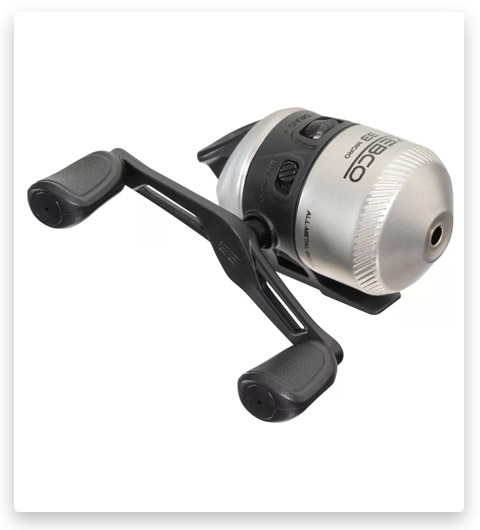 The Zebco 33 Micro Spincast Reel is a great choice for anglers who want premium performance in a small package. This reel features a 4.3:1 gear ratio and industrial-grade stainless steel covers for durability. All-metal gears ensure smooth operation, while the smooth ball-bearing drive provides an ultra-smooth feel when casting and retrieving. Dual ceramic pickup pins provide superior line management, and the QuickSet multi-stop anti-reverse ensures trouble-free use. The Bite Alert function lets you know when a fish is on, and the microFine dial-adjustable drag provides easy adjustments on the fly.
#10 Muzzy XD Pro Spin Style Bow Fishing Reel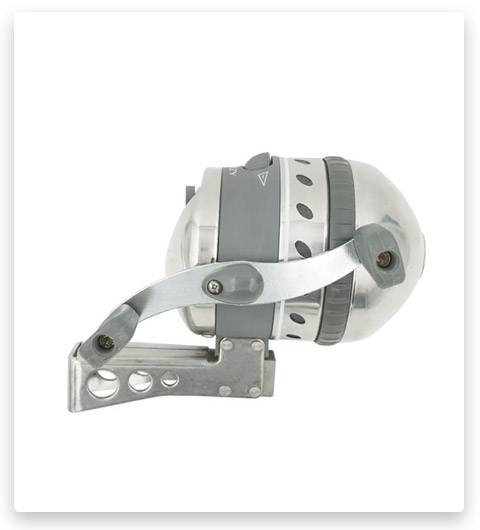 Check out the Muzzy XD Pro Spin Style Bow Fishing Reel. This heavy-duty reel is designed for extreme bow fishing, with multiple stainless steel components and housing for improved durability. The improved hood design ensures smoother line feed, while the strong stainless steel and brass drive system provide reliable performance. The reel is also convertible to either right- or left-hand retrieve, making it easy to use for everyone. Plus, the switch activation system locks the reel into the free spooling mode with a ready-to-shoot visual indicator, so you'll always be prepared to make the perfect shot. Comes complete with 150′ of 150-lb Muzzy Tournament fishing line.
#11 Daiwa Goldcast Series Spincast Reel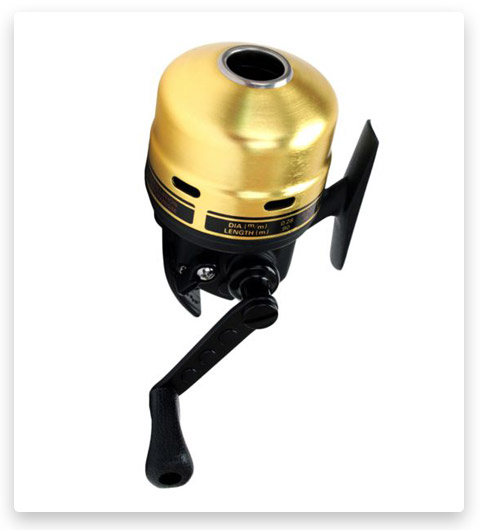 The Daiwa Goldcast Series Spincast Reel is the perfect choice for anglers who demand the best in the spin-cast tackle. These top-of-the-line reels are built to last with their durable metal construction and feature an oscillating spool for precise level-winding. The smooth drag system ensures a great experience every time you hit the water, while the generous 80/10 line capacity means you can fish with confidence. Whether you're a beginner or a pro, the Daiwa Goldcast Series Spincast Reel is sure to make your time on the water even more enjoyable.
#12 Zebco Omega 2 Pro Spincast Reel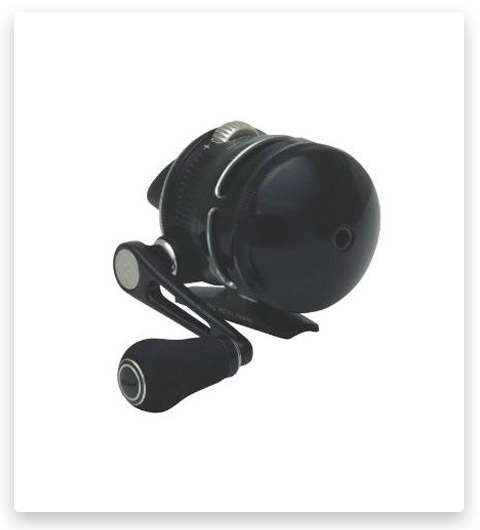 Whether you're a seasoned angler or just starting out, the Zebco Omega 2 Pro Spincast Reel is a great choice for light tackle fishing. The reel is pre-spooled with 85 yards of Cajun Red 10-pound line and features 7 ultra-smooth stainless steel bearings for a smooth retrieve. The Continuous Anti-reverse Clutch ensures there is no back play or handles slippage, while the 3X Positive Pickup with Ceramic Pins provides consistent performance. The double-anodized aircraft aluminium caps add durability, and the T-7075 drive gear with worm drive and aluminium spinner head provides smooth operation.
FAQ
Conclusion
When it comes to finding the best spin casting reel for your needs, it's important to consider all of the different factors that make one reel better than another. In this buyer's guide, we've outlined some of the most important considerations, as well as provided reviews of five of the best spin-casting reels on the market today. We hope you find this information helpful in choosing the right reel for you!