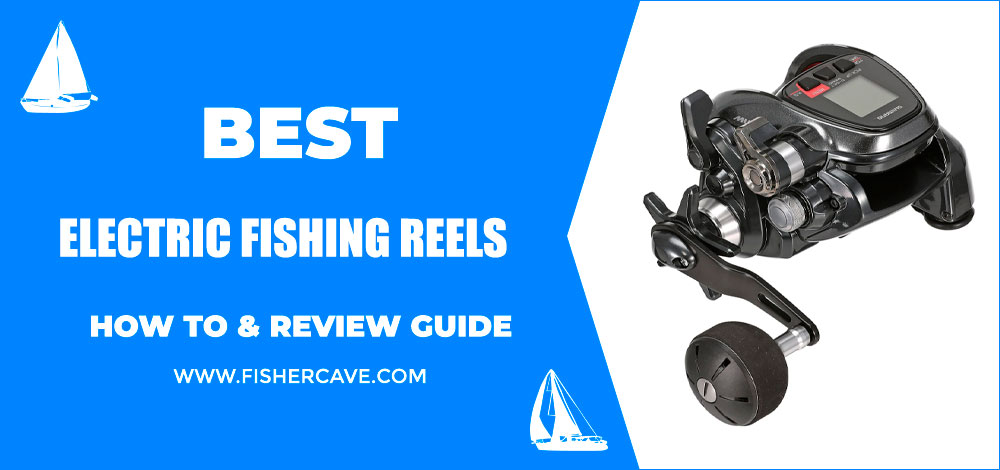 Nowadays, electric fishing reels are gaining in popularity. This is because they are easier to use and provide better results than traditional fishing reels. If you are looking for the best electric fishing reel on the market, then you have come to the right place.
Best Electric Fishing Reels Review
In this article, we will review some of the top-rated electric fishing reels available today. We will also discuss some of the benefits of using an electric reel and provide tips for choosing the right one for your needs. So, if you are interested in learning more about electric fishing reels, keep reading!
#1 Shimano BeastMaster 9000A Electric Reel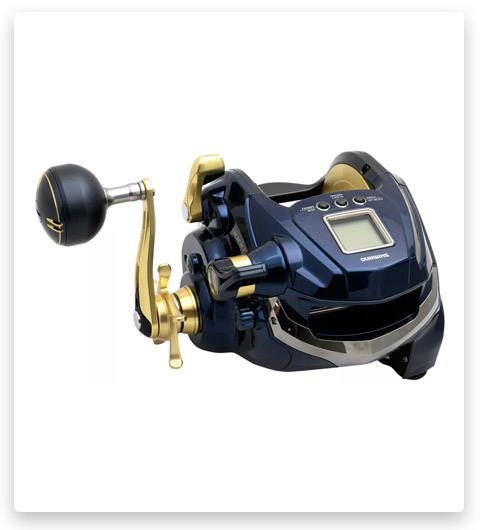 Looking for an electric reel that can handle the biggest fish out there? Then check out the Shimano BeastMaster 9000A – it's built to tackle whatever you throw at it! With 10% more lifting power and a faster retrieve than ever before, this reel is sure to give you the edge when it comes to bringing in a big one. Plus, with its GigaMax brushless motor, this reel has the power and torque you need to get the job done right. If you're serious about fishing, then you need the Shimano BeastMaster 9000A Electric Reel on your boat!
#2 Daiwa Seaborg 800J Big Game "KING MONSTER" Saltwater Electric Reel
The Daiwa Seaborg 800J Big Game Saltwater Electric Reel is just what you need. With a powerful gear ratio of 2.8:1, this reel can handle the tricky fish out there. And with a max drag of 33kg, you'll be able to put up a fight against even the strongest fish. Plus, the line capacity is perfect for PE6-800m or PE8-600m lines, so you can be sure you're always prepared. But perhaps the best part of this reel is the weight. At just 1720g, it won't weigh you down as you're reeling in your next big catch.
#3 Daiwa Tanacom 750 Electrically Operated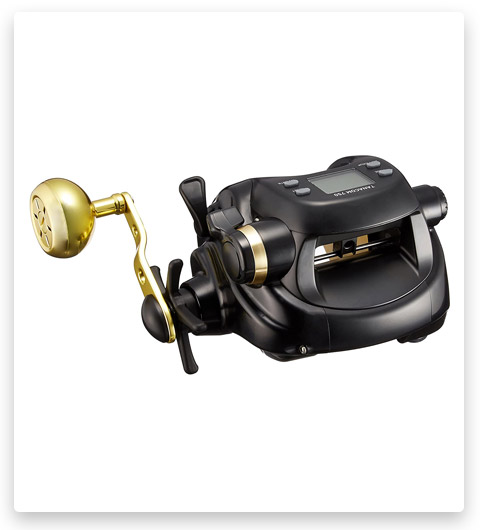 DAIWA TANACOM 750 Electrically operated Reel is an ideal choice for those who want to debut in machine suitable fishing products, as it is available to the Almighty for the big ideas. It is also perfect for those who are looking for an electric reel that can support large migratory fish. With a maximum drag force of 20 kg and a lifting force of 27 kg, this reel can handle big fish with ease. Additionally, the aluminium round knob provides smooth drag operation, making it easier to land your catch.
#4 Daiwa Electric Reel Leo Blitz S400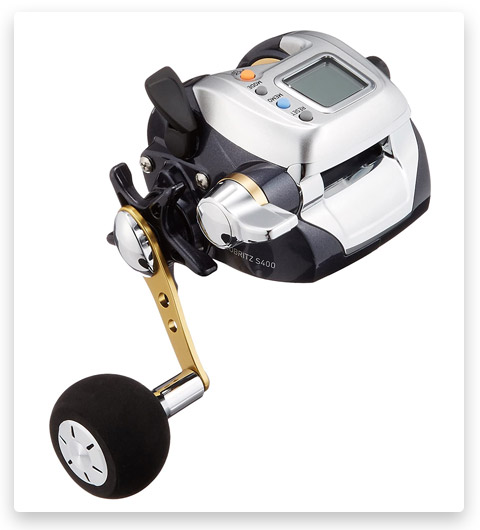 Check out the Daiwa Leobritz S400. With a maximum drag force of 22.0 lbs and a gear ratio of 3.6, this reel is built for anglers who demand the very best. But it's not just about power – the Daiwa Leobritz S400 is also incredibly versatile, with a standard winding amount of 4-350 (5-300 for CRBB). No matter what your fishing style, the Leobritz S400 has you covered. And if you need even more power, the JAFS Standard Winding Force of 19.8 lbs will give you all the muscle you need!
#5 Daiwa Lille Leo Blitz S500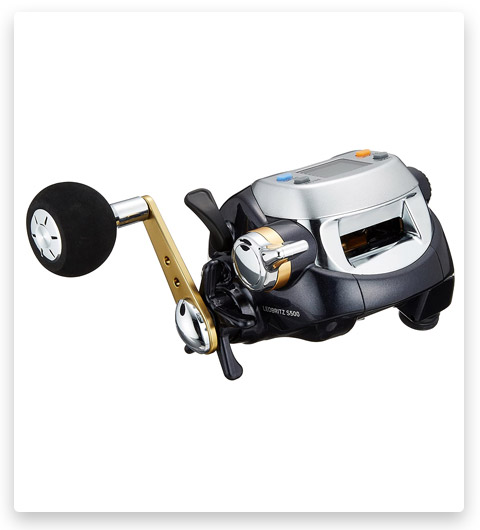 Check out the Daiwa Lille Leo Blitz S500. This reel is perfect for a variety of fishing styles and is packed with features that make it a great choice for anglers of all levels. The S500 boasts a robust construction that can handle whatever you throw at it, and its five ball bearings ensure smooth operation even when you're fishing at high speeds. Additionally, the infinite anti-reverse system ensures that you'll always be able to hook your fish, no matter how big they are. If you're looking for a reel that can do it all, the Daiwa Lille Leo Blitz S500 is the perfect choice for you.
#6 Banax Kaigen 7000CP Electric Reel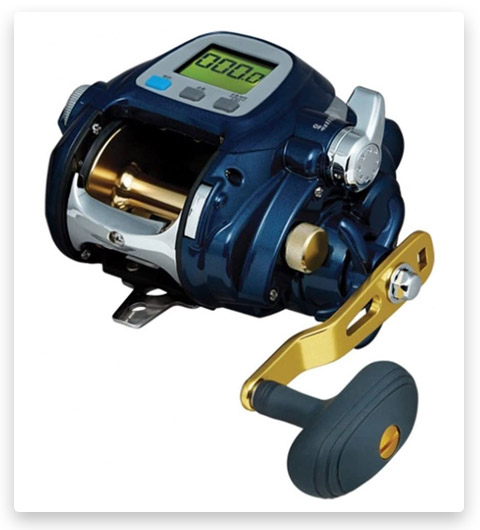 The Banax Kaigen 7000CP electric reel is a top-of-the-line choice for serious anglers. It is made of high-quality aluminium and offers a comfortable left-hand orientation. The handle is also made of aluminium, ensuring a light and sturdy product. This reel also features a braided fishing line type, which is perfect for those who want a reliable line that can handle big fish. The bearing material is aluminium, making this reel resistant to wear and tear.
#7 Silstar Primmus 7000WQ Electric Fishing Reel
The Silstar Primmus 7000WQ electric fishing reel is an excellent choice for those looking for a quality, affordable and reliable reel. This reel features a click sound to help make operating the 'W Lever' easier, as well as a lightweight and compact body that makes it perfect for use in any situation. The high-strength gear and sturdy construction make this reel able to withstand even the most challenging conditions, while the double button cover and tempered transparent LCD protective cover add an extra layer of protection. The memory backup function ensures that your settings are always saved, even if the power is turned off, while the microcontroller with an aluminium control cap provides precise and responsive control. The voltage check function helps to keep your batteries charged and ready to go anytime you want!
#8 Shimano 2016 PLAYS 3000 Electric Reel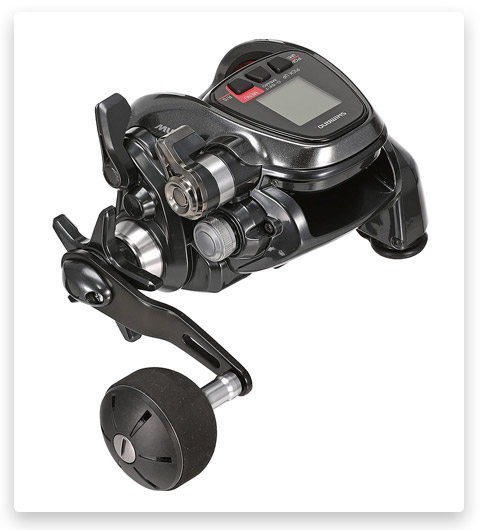 Looking for a top-of-the-line electric reel that won't let you down? Check out the Shimano 2016 PLAYS 3000 Electric Reel. This powerful reel is built to last, with solid construction and top-quality materials. It's also packed with features that make it a pleasure to use, like a smooth, responsive drag system and an easy-to-use control panel. Whether you're fishing for big game fish or simply enjoying a day out on the water, the Shimano 2016 PLAYS 3000 Electric Reel is sure to deliver a great experience.
#9 Shimano 2016 Beast Master 3000XS Electric Reel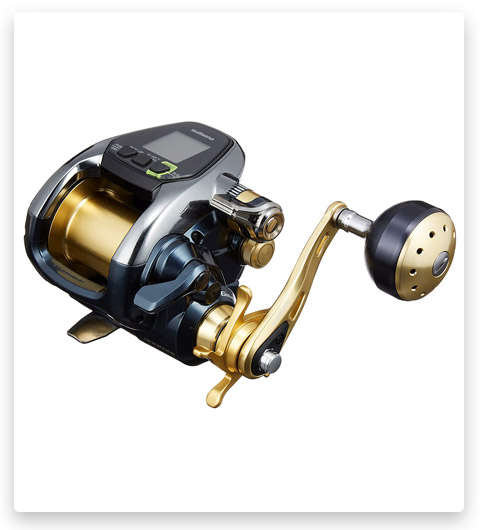 The Shimano 2016 Beast Master 3000XS (Speed Model) Electric Reel is the culmination of years of evolution in power and speed. This reel is designed for the serious angler who demands the most from their gear. With a max drag of 55 lbs and a retrieval rate of up to 98 inches per minute, this reel has the power and speed to tame the biggest fish. The 5.8:1 gear ratio provides ultra-smooth operation, while the 5+1 bearings give you precision casting and retrieving. TheBeast Master 3000XS is also equipped with Shimano's patented Power Assist Technology, which gives you unmatched power and efficiency when battling big fish.
FAQ
Conclusion
Electric Fishing Reels are a great choice for those looking to make their fishing experience easier and more convenient. In this article, we've outlined the best electric fishing reels on the market and shared some tips on how to choose the right one for your needs. We hope you found this information helpful and that it will help you in making your next purchase decision.